The Fashion Statement Hat
Similar to golf balls, you can never have enough golf caps. The top golf hats also look great both on and off the course. However, not every golfer will find success with a certain hat. You must discover what fits you best.
So today we're discussing the golf rope hat. Rope hats, which were fashionable a few years ago and have since returned to mainstream fashion, are nonetheless distinctive enough to set you apart.
Professional golfers such as Tony Finau, Adam Scott and Tommy Fleetwood among others have worn golf rope hats during tournaments.
Golf rope hats have recently again become a popular accessory amongst golfers and fashion enthusiasts alike. With their unique design, they are not only a great way to show off your style but also provide protection from the sun while you are out on the course.
These hats come in a variety of styles and materials, allowing you to create a look that fits your individual style.
Golf Rope Hats
If you're looking to spruce up your golf look, a stylish golf rope hat is the perfect way to do it! Golf rope hats come in many styles and colors.
These hats are made from cotton or polyester for breathable and moisture wicking comfort on hot days out on the course. Many golfers have paid the price for not wearing a hat on hot sunny days.
And with a variety of colors like navy blue, light pink, black and white, etc., you can find one that matches your favorite outfit.
A golf rope hat is perfect for any golfer – no matter their style or skill level. They'll keep the sun out of your eyes so you can stay focused on your game. Plus, they add a bit of personality to any outfit – making them ideal for enjoying time off the course as well!
History: Origins of the Hat
The hat is an essential part of the classic golf look. It has been a staple of golf fashion for centuries and its origin story dates back to the early days of the sport.
In 15th century Scotland, players would use caps or bonnets made from straw or fabric as protection against rain and sun while playing outdoors.
These hats had either a flat brim or no brim at all and were often decorated with ribbons or other adornments to signify social status stock in life.
As time went by, these hats evolved into what we know today as traditional golf caps. The popularity of this look continues today and it's easy to see why: not only does it provide protection from the elements, but it also looks sharp on any golfer!
Design: Style and Materials
When it comes to golfing attire, the hat is a must-have for any player. In order to ensure your look stands out on the green, you'll want to choose one with style and materials that are light weight and up to par.
Design elements play a major role in selecting the perfect hat. From mesh back caps to flat brimmed visors, there is no shortage of designs available. When it comes to colors and patterns, go bold or classic.
Solid colors such as navy blue or black are timeless whereas vibrant hues like orange or pink will give off a fresh vibe that's sure to turn heads on the course.
Material type should also be taken into consideration for comfort and performance; cotton twill provides breathability while polyester wicks moisture away from your head – ideal when temperatures rise mid-game.
Benefits: Advantages of Wearing
When it comes to golf, style matters. And one of the most essential pieces of apparel for a golfer's wardrobe is the classic hat.
Wearing a fashionable lightweight hat on the course can make you look confident and stylish, while helping you stay comfortable in any weather condition or time of day.
Not only will you look good, but there are many advantages that come with wearing a hat while playing golf.
A great benefit of wearing a hat while golfing is protection from UV rays and sunburn. Hats block dangerous sun rays from reaching your skin and eyes, while still allowing ventilation to keep you cool during those hot summer rounds.
Additionally, hats help reduce glare off your face when looking at the ball or lining up putts; this reduces eye strain and improves visibility when focusing on shots.
Variations: Different Colors and Styles
For those who want to make a bold statement, bright colors are the way to go. Choose from bright reds, hot pinks or vibrant oranges - all sure to be noticed!
If you're more of a traditionalist, you can opt for classic shades such as navy or black; both timeless options that never go out of style.
If you're looking for something more unique, consider hats with contrast stitching or eye-catching embellishments like crystals and studs.
Whatever your style preference is, there's a hat out there for you! Rope 'em up and get ready to hit the links in style!
Uses: On and Off the Course
Golf is a sport of style and tradition, and no golf look is complete without the perfect hat. Whether you are playing a round or just out for lunch with friends, accessorizing your outfit with a stylish hat is always a good idea.
With so many options available ranging from styles like snapback caps to more traditional felt hats, you can find one for any occasion on or off the course. Golf rope hats fit in this group as well.
Conclusion: Completing Your Look
Golfing is an activity that requires a certain look. From head to toe, it's important to have the right attire in order to look your best on the golf course.
Topping off the ensemble is a stylish hat, which can be a great way to complete your golf look. This article has explored how to choose the perfect hat for your style, comfort and performance needs.
When choosing a hat for golfing, make sure you are looking at quality durable brands and materials that will last through multiple rounds of golfing. It should also fit comfortably and stay secure throughout your game.
Consider trying out different styles until you find one that works for you - whether it's a golf rope hat, retro, straw fedora or classic baseball cap - so you can finish off your golf look in style!
With these tips in mind, find your perfect hat to wear and hit the green with confidence.
Thank you for visiting, and we hope to see you back soon!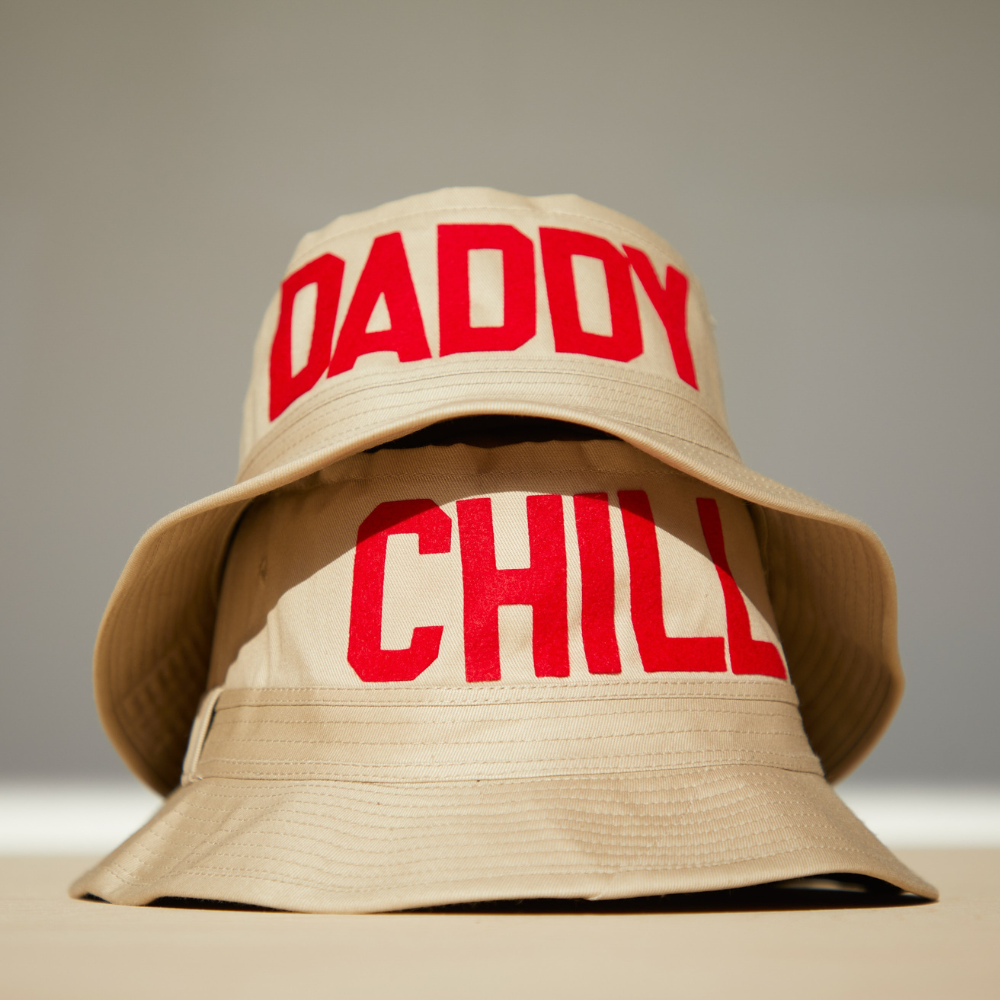 Note: We use affiliate links and may receive a small commission on purchases at no additional cost to you.