In a recent study a little over 30% of golfers reported having back pain.
We know golf is a sport that requires physical and mental strength, as well as flexibility. It's not only about hitting the ball with accuracy and power but also maintaining good posture throughout the swing and your game. In order to achieve this, golfers need to have a strong yet flexible body, especially in the back muscles and spine.
This is where stretching exercises comes into play. Stretching before and after playing golf can help prevent injuries, improve flexibility, reduce muscle soreness, and enhance performance.
However, not all stretches are created equal. Everyone has to find the right set of stretches that work for them. I personally have a stretch routine that incorporates lower back, hamstring and shoulders. In this article, we will focus on back stretches for golfers as they are essential for improving mobility in the spine and preventing back pain.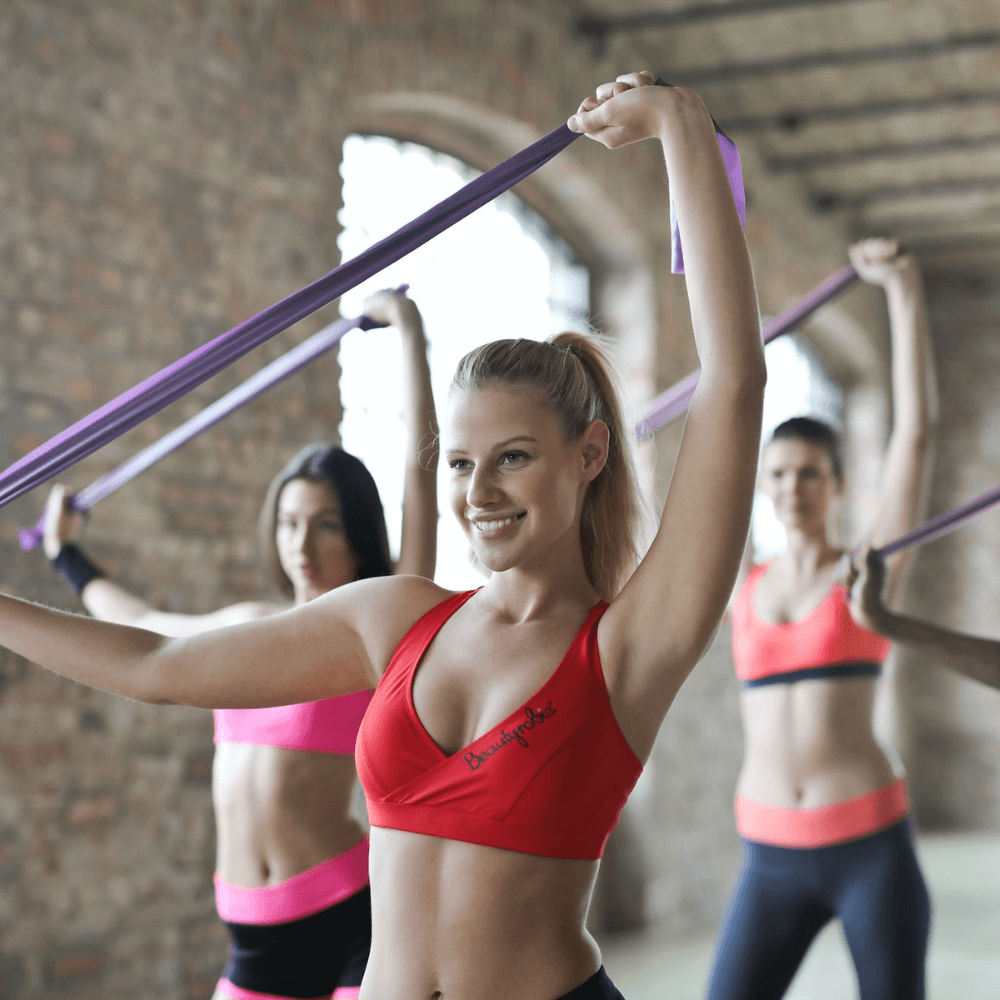 What Causes Low Back Pain in Golfers?
Poor Swing Mechanics: Poor swing mechanics or technique can place extra stress on the lumbar spine (lower back). A golf swing is a complex, full-body motion, and if it's not done correctly, it can lead to lower back pain.
Overuse: Golf is a repetitive motion sport. The repetitive twisting motion and bending to swing a club head and pick up golf balls can lead to strain and injury over time. This is particularly true if the golfer plays often without adequate rest periods.
Insufficient Warm-Up: Not properly warming up before a round of golf can lead to muscle strains and sprains. It's important to stretch and warm up the muscles before starting to play. Swinging a golf club or two to help get the blood flowing and loosening your upper and lower back muscles helps reduce injuries.
Weak Core Muscles: The power of a golf swing comes from the core muscles. If these muscles are weak, other areas like the lower back have to compensate, which can lead to pain and injury.
Incorrect Posture: Poor posture when standing or during the golf swing can put extra stress on the upper body and lower back.
Lack of Flexibility: Limited flexibility, especially in the hips and thoracic spine, can put extra strain on the lower back during the golf swing.
Carrying a Heavy Golf Bag: Carrying a heavy golf bag around the course can put additional strain on the back, particularly if the golfer doesn't use a cart or caddy.
As with any health concerns, it's important to consult with a healthcare provider or a golf professional to understand and manage the causes of lower back pain.
Training in proper swing mechanics, regular exercise and flexibility training, and proper nutrition can all help to reduce the risk of low back pain in golfers.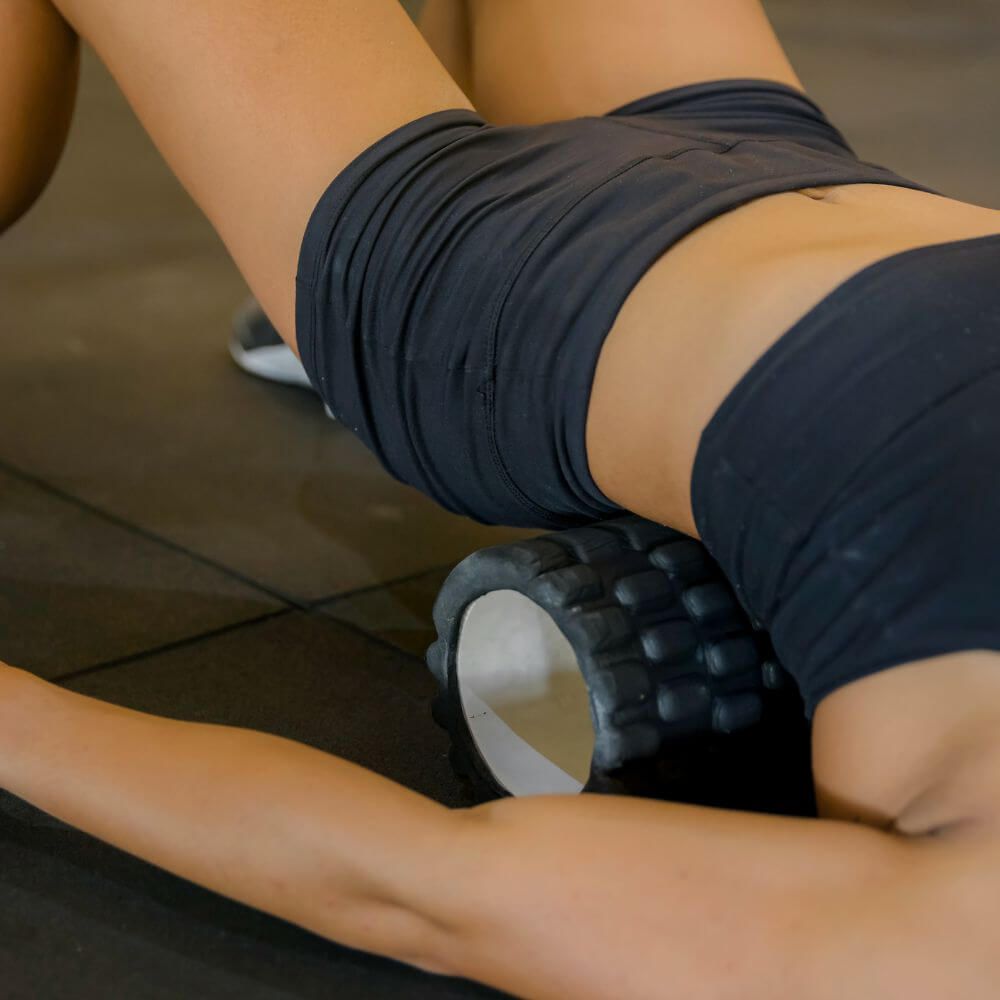 The Importance of Stretching for Golfers
Stretching is crucial for golfers because it prepares their muscles for the demands of the game while reducing the risk of injury. Golf involves repetitive movements that can strain muscles and joints over time if they are not properly warmed up or cooled down.
Moreover, stretching helps improve blood circulation in the body which leads to better oxygen supply to muscles which reduces muscle fatigue during long rounds of play. Stretching also promotes better posture by reducing muscle tension which further prevents injuries caused by bad posture while playing.
The Benefits of Back Stretches for Golfers
Back stretches provide many benefits for golfers that go beyond just improving flexibility. They help you achieve proper spinal alignment during your swing which helps you hit the ball more accurately while reducing strain on your lower back. Furthermore, back stretches improve overall mobility in your spine allowing you to rotate more effectively through your swing which leads to improved clubhead speed resulting in longer shots from tee to green.
Injuries due to improper movement or poor posture can derail any golfer's progress on their path towards mastery of this sport. Back stretches ensure that golfers are physically and mentally prepared to play at their best, enabling them to enjoy the game without worry of pain or injury.
Why Back Stretches are Important for Golfers
How the back is used in golf swings
The golf swing involves a rotational movement that requires a lot of power and control. The back muscles, especially the core muscles, play a crucial role in generating this power and maintaining control throughout the swing. In fact, the back is involved in every aspect of the golf swing: from the setup and takeaway to the downswing and follow-through.
During the backswing, the muscles of the upper back and shoulders are used to rotate your torso away from your target. At this point, your lower back muscles also engage to maintain stability as you coil up.
As you transition into your downswing, your lower back muscles work together with your core muscles to initiate the movement while keeping your spine stable. During follow-through, all of these muscles continue to work together to complete the rotation while keeping you balanced.
The importance of flexibility in the back muscles and spine
To perform all these movements smoothly and efficiently requires flexibility in both the spinal column and surrounding musculature. Without proper flexibility or range of motion in these areas, it can be challenging for golfers to execute their swings correctly. Restricted mobility can lead to compensations that may negatively impact performance or cause injury.
For example, if a golfer has limited spinal mobility on one side due to tightness or an old injury, they might inadvertently compensate by rotating more through their hips instead of their spine when swinging. This compensation can lead not only to lost power but also potentially increased risk for hip or knee injuries.
How back stretches can help prevent injuries
Back stretches are essential for both sports health and preventing injuries commonly associated with golfing such as strains/sprains or herniated discs caused by repetitive motion over time. Stretching improves blood flow which helps keep tissues healthy while increasing flexibility in the back.
As a result, it can help golfers maintain proper posture throughout their swing without compensating or overloading other areas of the body. Furthermore, back stretches can also help relieve tension and stress from the back muscles and surrounding tissues.
By stretching these muscles regularly, golfers can protect themselves from chronic pain and discomfort. Overall, adding back stretches to your routine is an easy way to improve not only your performance on the course but also your quality of life off it.
Types of Back Stretches for Golfers
Upper Back Stretches:
The upper back muscles are essential for maintaining posture and stability during a golf swing. A tight upper back can restrict shoulder turn, leading to poor shot accuracy and increased risk of injury. The following stretches will help release tension in the upper back muscles.
Shoulder Blade Squeeze Stretch:
This stretch helps improve posture by strengthening the muscles responsible for pulling your shoulder blades together which helps to reduce shoulder pain. To perform this stretch, sit with your feet flat on the floor and your arms at your sides.
Take a deep breath in, then exhale as you squeeze and pull your shoulder blades together behind you. Hold the squeeze for 5 seconds before releasing and repeating for 10 repetitions.
Overhead Arm Reach and Side Bend Stretch:
This dynamic stretch improves flexibility in both the upper back and shoulders while also stretching the side body. Start by standing with your feet hip-width apart and raising both arms overhead.
As you exhale, lean to one side, stretching through the opposite side of the body. Inhale as you return to center before repeating on the other side.
Lower Back Stretches:
A tight lower back can cause pain and discomfort during a golf swing, limiting rotation and power generation. Incorporating these stretches into your routine will help maintain flexibility in the lower back muscles.
Cat-Cow Stretch:
This gentle yoga pose helps release tension in both the lower back and neck while improving spinal mobility. Begin on all fours with hands under shoulders and knees under hips. On an inhale, drop your belly towards the ground while lifting your head up towards to sky (cow pose).
On an exhale, round your spine towards the ceiling while tucking chin to chest (cat pose). Repeat this flow for several breaths, moving slowly and mindfully.
Seated Spinal Twist:
This seated stretch targets the muscles responsible for rotation in the spine. Begin seated with your knees and your legs extended in front of you.
Bend your right knee and cross it over your left leg, placing your foot flat on the ground outside of your left thigh. Hug your right knee towards your chest with your left elbow while twisting to the right, placing your right hand on the ground behind you for support.
Hold for several breaths before bending your left knee and repeating the process on the other side. Incorporating these stretches into a pre- or post-round routine will help golfers maintain flexibility and prevent injury in both their upper and lower back muscles.
Advanced Back Stretches for Golfers
Cobra Pose
The Cobra pose is a great stretch for the lower back muscles as well as the abdominal muscles. Start by lying on your stomach with your hands placed under your shoulders. Slowly press up, keeping your hips and legs pressed into the ground.
As you lift up, push through your hands to create an arch in your spine, stretching out the lower back muscles. Hold this position for 10-15 seconds before slowly lowering yourself back down.
Repeat this stretch 5-6 times, taking deep breaths in and out throughout each repetition. This will help you to relax and get deeper into the stretch.
Child's Pose with Rotation
Child's Pose is a great stretch for both the upper and lower back muscles. Start by kneeling on all fours with your left and right arm extended out in front of you.
Slowly move backward so that your buttocks are resting on top of your heels while keeping arms extended forward. Take a deep breath in and then exhale as you rotate one arm under the other arm towards opposite side of body from which it began.
Hold this position for a few seconds while taking deep breaths in and out before slowly returning to starting position. Repeat on alternate sides several times.
Hamstring Stretches
Hamstring stretching is an essential part of any fitness routine, as it aids in improving flexibility, reducing muscle tightness, and preventing injuries. The hamstrings, located at the back of your thigh, play a key role in many daily activities like walking, running, and jumping.
Stretching them regularly can help maintain a healthy range of motion in your hips and lower back. A simple hamstring stretch is to stand with your feet shoulder width apart and keeping your legs straight slowly lower your upper body down while you try to touch your toes. The more you do this exercise the better easier it will be to touch your toes.
You can also do this exercise by crossing your legs and stretching one leg first and then the other leg.
Pre-Round Warm-Up Routine Incorporating Back Stretches
Dynamic Stretching Routine To Prepare Your Body Before A Round
Dynamic stretching can help prepare all muscle groups used in golf, including those of the back. Begin by performing some light cardio (such as jumping jacks) to increase circulation throughout the body and loosen up any tightness or stiffness from previous activities or workouts.
Next, perform some dynamic stretches like side bends, hip circles, shoulder rolls, arm swings or lunges that will help activate key muscle groups. Focus on incorporating movements that will mimic the motions used in golf swings, such as twisting from side-to-side, reaching overhead and bending forward.
How To Incorporate Back Stretches Into Your Warm-Up Routine
While performing your warm-up routine, make sure to include specific back stretches as well. For example, you can incorporate the Upper Back Stretches (Shoulder Blade Squeeze Stretch and Overhead Arm Reach and Side Bend Stretch) or Lower Back Stretches (Cat-Cow Stretch or Seated Spinal Twist). These stretches will help prepare your back muscles for the demands of golf swings.
Tips for Effective Back Stretching for Golfers
Proper Breathing Techniques During Stretching
Breathing properly during stretching can help deepen the stretch and increase its effectiveness. Inhale deeply before starting a stretch, then exhale slowly as you move into it. Hold each position while taking slow deep breaths in and out to relax muscles.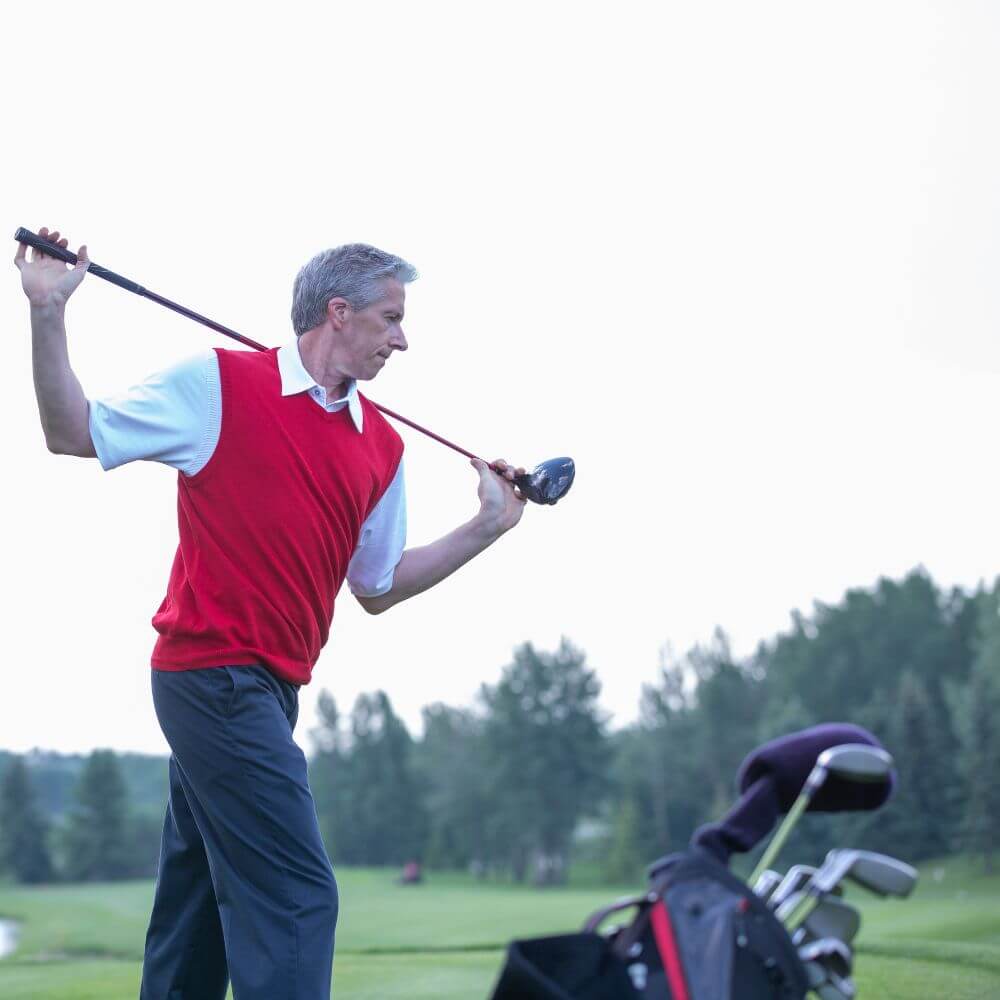 Common Mistakes to Avoid When Performing Back Stretches
Avoid bouncing or jerking movements when performing back stretches. These can cause muscle tears or other injuries.
It's important to move slowly and deliberately through each stretch, being mindful of proper form and technique. Avoid stretching beyond your capabilities as well; if you feel any pain or discomfort during a stretch, don't push yourself too far - instead dial it back until it feels comfortable again.
Frequency And Duration Recommendations
To maintain flexibility in your back muscles, aim to perform these stretches at least once per week - ideally after a round of golf when muscles are already warmed up - but no more than twice a day. Try holding each stretch for 15-30 seconds at a time; repeat each one 2-4 times depending on how tight your muscles feel.
Conclusion
Back stretches are an important part of a golfer's routine before they play golf. They help increase flexibility, reduce the risk of injury, and improve overall performance. By incorporating these advanced back stretches into your routine - such as the Cobra Pose and Child's Pose with Rotation - you can take your game to new levels.
Remember to also include dynamic golf stretches during your warm-up, breathe properly during stretching, avoid common mistakes and stretch at least once per week for 15-30 seconds per stretch. With consistent effort, you'll see improvements in no time. It's a good idea to stay up with current sports medicine reports so you have the latest info at your finger tips.
Thank you for visiting, and we hope to see you back soon!