Introduction
Greg Norman hails from Australia and is a man of many talents. Also known as "the Shark" during his playing career, he was the worlds best golf payer and stood atop as the number one player for 331 weeks, second only to Tiger Woods' 683 weeks.
Besides his triumphs on the green, Norman has amassed a wealth of riches through his entrepreneurial pursuits. Establishing Great White Shark Enterprises, this powerhouse company oversees his golf course creations, stylish clothing collection, and a variety of lucrative investments.
Greg Norman's Career
Greg Norman's professional career spanned over 30 years, during which he won numerous championships and awards.
Some of the highlights of Greg Norman's career include:
Winning the 1980 Australian Open, his first professional tournament victory.
Winning the Open Championship in 1986 and 1993.
Spending over 300 weeks as the world's number one ranked golfer.
Winning two PGA Tour Player of the Year awards and being inducted into the World Golf Hall of Fame.
Won 91 professional events around the world.
Greg Norman was on the 1996 Sports Illustrated cover after a heart breaking loss at the Masters.
One of his most recent ventures is as the LIV Golf CEO for the LIV Golf Invitational Series. LIV Golf is a professional golf tour (that competes with the PGA) where the name "LIV" signifies the number 54, which is the score if every hole on a par-72 course were birdied and the number of holes played at LIV events.
The first LIV Golf Invitational Series event commenced on June 9, 2022, at the Centurion Club near London, England. The Invitational Series evolved into the LIV Golf League in 2023.
The tour is financially backed by the Public Investment Fund, Saudi Arabia's sovereign wealth fund. Some journalists and commentators have suggested that the tour is an attempt by the Saudi monarchy, known for its corruption and human rights abuses, to enhance its public image through sports.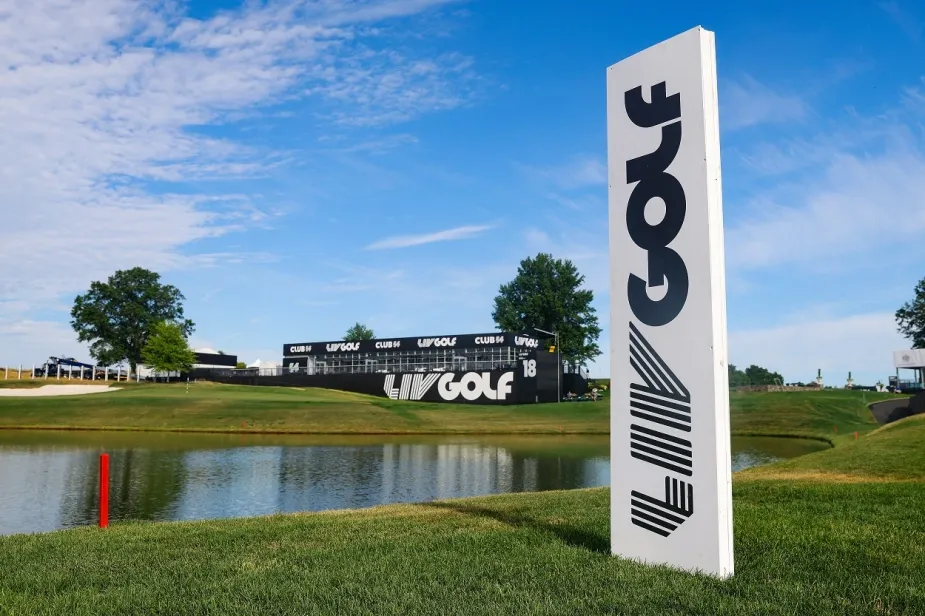 Greg Norman's Impact on the Golf Industry
Greg Norman, has made a lasting impact on the golf industry through his exceptional golfing skills, designer golf courses, and the LIV Golf League.
As a professional golfer, Norman achieved numerous career milestones, including holding the number one rank in the world for 331 weeks and winning two Open Championships.
Norman's passion for golf design led him to establish his own company, Greg Norman Golf Course Design, which has created over 100 golf courses globally, including the prestigious Medalist Golf Club in Florida and the Australian Golf Club in Sydney.
Apart from his exploits as a player and a course designer, Norman also launched his golf apparel and accessory brand called Greg Norman Collection.
Norman's contributions to the golf industry have propelled him to iconic status, inspiring countless golfers and industry professionals worldwide.
Controversy
Greg Norman faces accusations of depriving Cameron Smith of an opportunity to build an illustrious golf career by enticing the British Open champion to join his Saudi-supported rebel league.
Controversial analyst Brandel Chamblee likens Smith's short-game prowess to that of legendary golfers Seve Ballesteros and Tom Watson, asserting that the Australian seemed destined for multiple major championship wins after his triumph at St Andrews last July.
However, Smith was unable to defend his title at the esteemed Players Championship in Florida due to a suspension from the PGA Tour.
Living just 10 minutes from the Players Stadium in Jacksonville Beach and being close friends with course superintendent Jeff Plotts, Smith finds himself unwelcome at TPC Sawgrass.
Chamblee believes that Smith's decision to join the rebel league was influenced by his admiration for Norman, leading to his current predicament.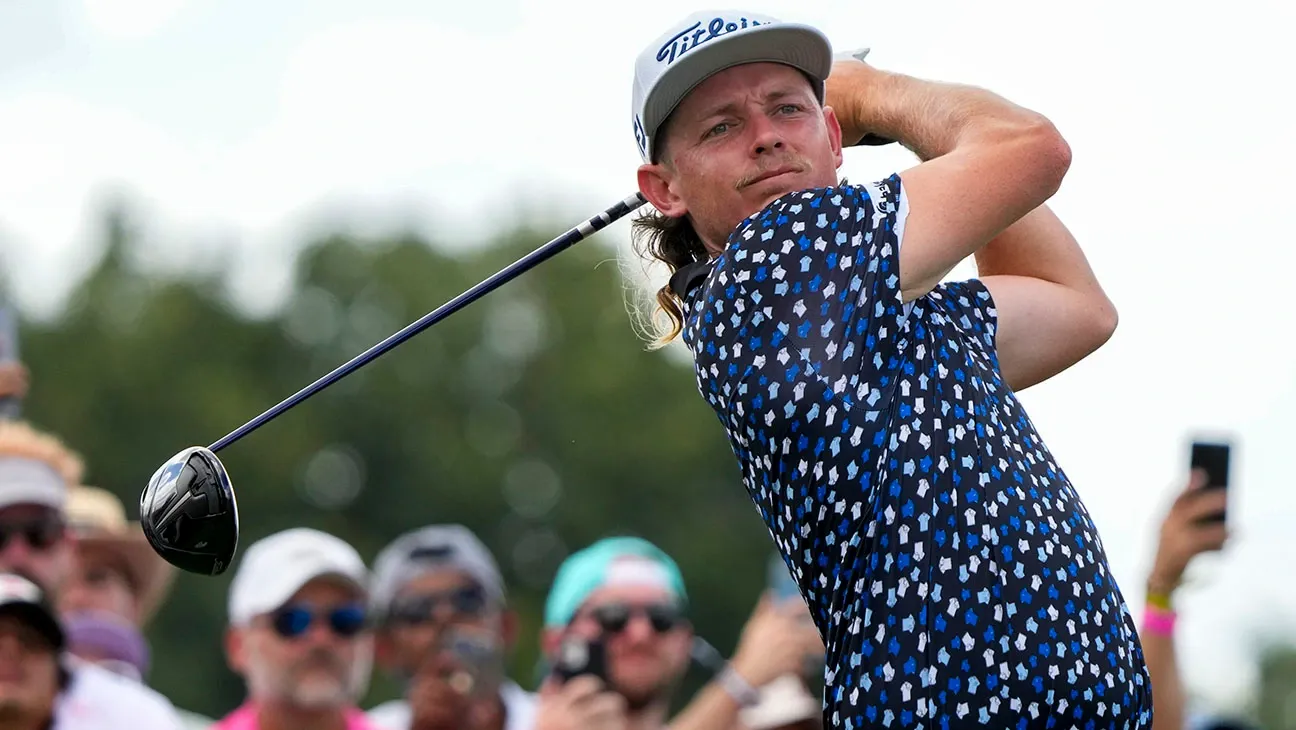 The LIV Golf Pro-Am
The LIV Golf Pro-Am is a premier golfing event that pairs professional golfers with amatuer partners that want to  join liv golf for an immersive and challenging day on the golf course.
One of the most memorable experiences in sport, the LIV Golf Pro-Am allows you and your guests to tee up with a Pro the day before the tournament starts. LIV Golf offers limited Pro-Am spots including breakfast, lunch & dinner and a premium gifting experience.
Your group of three (3) amateurs will play with 1 Pro on the front nine, and a different Pro on the back nine.
Whether you're an everyday player or someone who plays golf monthly, playing with a golf pro will be a lifetime memory.
The LIV Golf Pro-Am offers a thrilling and unparalleled opportunity to showcase your skills and network with other golf enthusiasts.
The Benefits of the LIV Golf League
LIV Golf offers several benefits to both players and fans of the sport. Some of the advantages include:
Increased competition: By introducing a new professional golf tour, LIV Golf brings additional opportunities for players to compete at a high level, pushing them to improve their skills and perform at their best.
Enhanced global exposure: LIV Golf events can help expand the sport's reach and popularity, attracting new fans and participants from around the world.
Greater prize money: With significant financial backing, LIV Golf has the potential to offer substantial prize purses, making the tour more attractive to professional golfers and providing them with additional motivation to excel.
Innovative formats: LIV Golf can experiment with new and exciting formats to make the game more engaging and entertaining for fans, ultimately contributing to the sport's growth and evolution.
Expanded playing opportunities: By adding another professional tour, LIV Golf increases the number of playing opportunities for golfers, allowing more players to showcase their talents and earn a living from the sport.
Economic benefits: Hosting LIV Golf events can bring economic benefits to local communities through increased tourism, job creation, and investments in infrastructure.
Golf course development: LIV Golf can lead to the creation or renovation of golf courses, offering fresh challenges to players and enhancing the overall quality of the sport's facilities.
Charitable initiatives: Like other professional tours, LIV Golf can use its platform to support various charitable causes and give back to communities, further bolstering the sport's positive impact.
Conclusion
LIV Golf CEO Greg Norman presents an exciting opportunity for the world of professional golf, providing numerous benefits for players, fans, and local communities alike.
By fostering increased competition, offering greater financial rewards, and experimenting with innovative formats, this new tour has the potential to revolutionize the sport and attract a wider global audience.
Furthermore, its economic impact and commitment to charitable initiatives can have lasting, positive effects on communities worldwide. As LIV Golf continues to grow and evolve, it will undoubtedly play a significant role in shaping the future of golf.
Thank you for visiting, and we hope to see you back soon!