Ever heard of LIV Golf? Yet, not sure what it stands for? You're not alone! In this article, we'll answer the question of "What Does LIV Golf Stand For?"
Overview of LIV Golf
Who Owns LIV Golf?
LIV Golf Investments is owned by the Public Investment Fund (PIF) of Saudi Arabia. LIV Golf Investments was established to invest in and develop the golf industry, specifically in Saudi Arabia and around the world.
The first LIV Golf Invitational Series event started on 9 June 2022, at the Centurion Club near London, England. The tournament was won by Charl Schwartzel.
The Liv Golf tour 2022 season saw the continued growth of this new format with play at Pumpkin Ridge Golf Club for the second tournament of the series.
As a point of interest, the third tournament was held at National Golf Club Bedminster owned by ex-President Donald Trump.
The name "LIV" is derived from the Roman numeral for 54, which is the score if every hole on a Par 72 course were birdied and it's also the number of holes to be played at LIV events.
Concerns
Criticism has arisen regarding promotion, relegation, broadcasting and trademarks.
There have also been sportswashing claims with Saudi Arabia's Crown Prince Mohammed bin Salman and his involvement in the Jamal Khashoggi case and Saudi Arabia's human rights abuses. But, Liv Golf remains interesting for players and fans.
What is the Difference Between the PGA Tour and LIV Golf?
The PGA Tour and LIV Golf have several differences. The PGA Tour typically has more than 100 players in most tournaments, while LIV Golf has a smaller 48 player field.
The PGA Tour events are played over four days from Thursday to Sunday, while LIV Golf events are contested over 3 days. All LIV golfers compete from the start of the first round until the end of the third, unless they decide to withdraw.
Another difference is that the PGA Tour starts on the same hole or on two different holes at staggered tee times to avoid overlap, while LIV Golf uses shotgun starts.
Additionally, LIV Golf has a different schedule and prize money structure than the PGA Tour.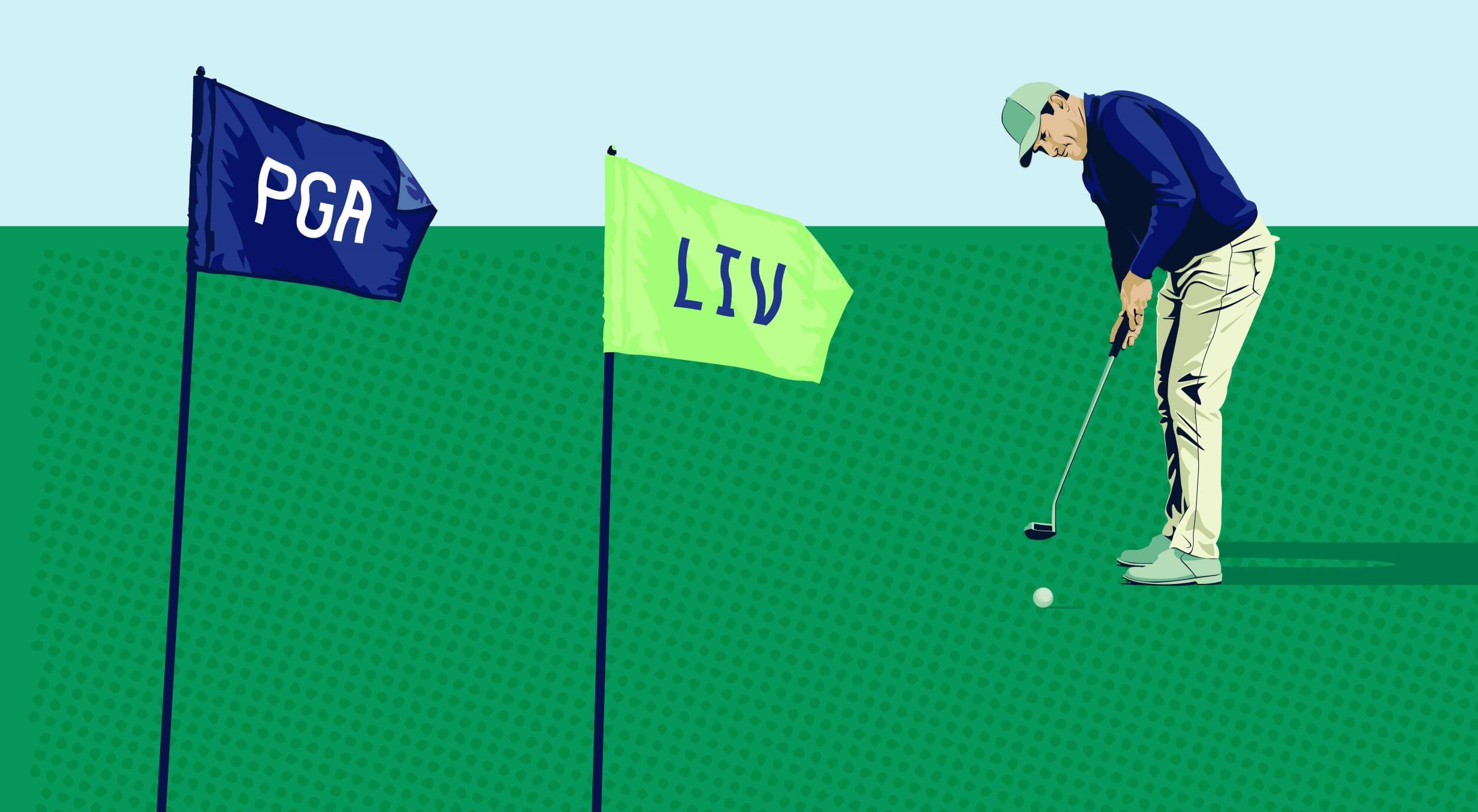 Inaugural Season of LIV Golf Invitational Series
The first season of LIV Golf Invitational Series in 2022 marked a new point in pro golf history. On 17 March 2022, the first eight tournament schedule with prize money of $255 million was announced by Greg Norman.
The no cut 54-hole tournaments featured 48 players drafted into 12 four-man teams, with shotgun starts. The league's mission is to bring changes to the game of golf.
The first seven events had $20 million purses with an additional $5 million split among the top three teams each week; a team championship concluded the schedule with $30 million on offer to the top three players and an additional $50 million in team prizes.
What is the Format for LIV Golf Tournaments?
The LIV Golf tournaments feature both individual and team events. The individual event is decided by the player with the lowest total of shots over 54 holes.
The regular season events are held over three days and use the traditional stroke play format to decide the individual winner.
The LIV Golf team championship consists of both match play and stroke play over three days, with each team of four competing for a record-breaking prize.
The team championship format includes both singles and 2-on-2 alternate-shot matches.
Which Players Have Joined LIV Golf?
Some of the players that have joined LIV Golf, include Phil Mickelson, Dustin Johnson, Danny Lee, Brendan Steele, Martin Kaymer, Lee Westwood, Graeme McDowell, Richard Bland, Patrick Reed, Pat Perez, Sergio Garcia, Charles Howell, Bubba Watson, Ian Poulter and Peter Uihlein.
Fans, media and golf associations are all waiting to see which additional PGA and European players will be ultimately joining LIV golf.
Tiger Woods was reportedly offered $700-$800M to join LIV golf but turned it down.
What are Dustin Johnson's and Phil Mickelson's LIV Golf contracts?
It is estimated that Dustin Johnson's LIV Golf contract is worth around $125 million while Phil Mickelson's LIV Golf contract is worth $138 million, with $102 million earned on the course and $36 million off the course.
Both Johnson and Mickelson are among the top players in LIV Golf.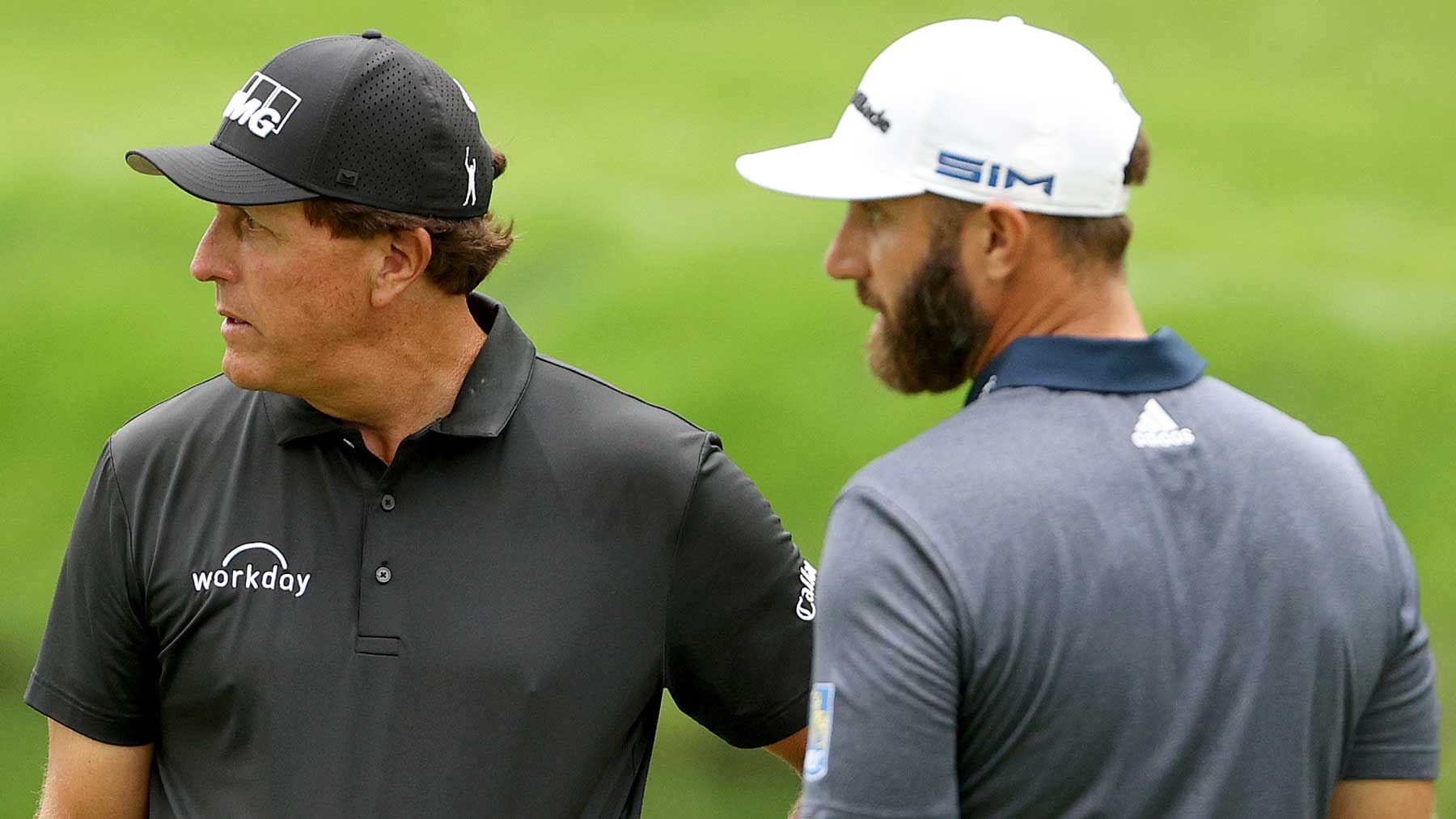 What are the LIV Golf Payouts?
Each LIV Golf regular tournament has a total purse of of $25M.
The 2023 LIV Golf Orlando tournament had a total purse of $20 million for individual play and $5M for team play, with the winner, Brooks Koepka, taking home $4 million and the Torque GC team splitting the $5M.
The LIV Golf Team Championship in Miami had a total purse of $50 million, with the winning team, the 4 Aces, earning $16 million to split among its 4 members.
What is the LIV Golf schedule?
The season was renamed as the LIV Golf League for the 2023 season having previously been the LIV Golf Invitational Series. The season is proposed to consist of 14 no cut 54-hole tournaments.
The LIV Golf schedule for 2023 includes 14 events around the world. The schedule is taking shape, with three venues announced so far. More information about the schedule can be found on the LIV Golf website.
Golf fans get to watch Liv golf players on Claro Sports, GameTV, CHCH-TV, The CW, and Nexstar Media Group networks.
Promotion and Relegation System Introduced
Liv Golf introduced a promotion and relegation system – a new format that makes golf more competitive and exciting. Each event features at least six golfers.
Seven events have golfers who have earned their spot through Liv Golf's regular season. The final tournament has the top golfers from the regular season and major winners.
This system is designed to make golf unpredictable. It also provides chances for up-and-coming golfers to join the ranks of the top Liv Golfers.
Greg Norman Accused of Aiding Repressive Saudi Government
Greg Norman has been accused of sports washing for the Saudi government and it's human rights abuses. It's now essential to comprehend what values Liv Golf stands for. People will be watching their tournaments, such as DP World Tour and the PGA Championship, to see how they tackle the accusations.
Fans and critics alike will be observing to see what response Liv Golf gives to the allegations against Norman and the Saudi government.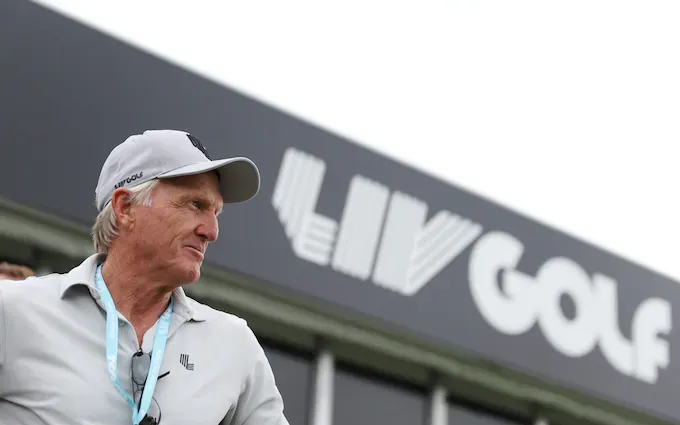 PGA Tour Announces Sanctioning of Members Who Participate in LIV Golf
The PGA Tour recently declared that those taking part in LIV Golf will face restrictions.
The PGA Tour's ruling came as worries were expressed over LIV Golf's effect on their regular season and potential for scheduling issues.
European Tour & LIV Golf
LIV Golf has affected the European men's tour by causing a dispute between the two organizations. The European tour imposed fines and suspensions on members who competed in the inaugural LIV event in June 2022.
An appeal panel at Sports Resolutions found that some players committed "serious breaches" of the European tour's regulations. The DP World Tour, previously known as the European Tour, won in arbitration against members of the LIV Golf series.
The ruling would allow the European tour to impose fines on players who compete for LIV Golf without a conflicting events release.
Co-Sanctioned Events and LIV Golf Participants
The inclusion of LIV Golf in co-sanctioned events has been a hot topic among golfers worldwide. Thanks to the PGA Tour sanctions, tournaments under this gamut have gained immense popularity and are now a regular part of the golfing calendar.
LIV Golf participants are currently banned from co-sanctioned events, including the Scottish Open. This means that LIV Golfers cannot compete in certain events.
The PGA Tour and European Tour have both taken a stand against LIV Golf, with the European Tour also banning players who participate in LIV Golf from their specific events.
Even with these hurdles the presence of golf greats like Dustin Johnson and Phil Mickelson, the LIV series is building momentum with golf fans around the world.
Legal Action Taken by LIV Golf Participants
Participants of LIV Golf, have taken legal action. The league aims to compete with the PGA Tour by offering big prize money and luxurious events.
According to the lawsuit, the PGA Tour's actions towards the players who joined the LIV Tour constituted a violation of federal antitrust laws as well as a violation of the players' contractual obligations with the Tour.
FAQs - What Is LIV Golf?
What exactly does Liv Golf stand for?
What is LIV Golf? LIV Golf is a professional golf tour that was launched in 2022. The name "LIV" is derived from the Roman numeral for 54, which is the score if every hole on a par-72 course were birdied and the number of holes to be played at LIV events.
The tour was initially referred to as the "Saudi Golf League" due to its financial backing and association with Saudi Arabia. The LIV Golf Invitational Series became the LIV Golf League in 2023. The organization is led by two-time major champion Greg Norman.
Although, initially, there was a question about whether players who left the PGA and went to the LIV league would be allowed to play in the Masters, that questioned was answered when LIV players who qualified to play in the Masters did so in 2023.
How many tournaments does Liv Golf host?
LIV Golf hosts multiple tournaments. In 2022, there were eight regular-season events. In 2023, there will be 14 tournaments, with events scheduled in various locations across the United States and other countries.
Who owns Liv Golf?
LIV Golf is financially backed by the Public Investment Fund, the sovereign wealth fund of Saudi Arabia. The league is operated by LIV Golf Investments, with Greg Norman as its CEO.
The ownership structure of LIV Golf is not entirely clear, but it is largely owned and bankrolled by Saudi Arabia's sovereign wealth fund.
Can non-Liv Golfers participate in Liv Golf tournaments?
No, non-Liv Golfers cannot participate in Liv Golf tournaments. Liv Golf is a closed league that features a select group of professional golfers who have signed contracts to exclusively play in Liv Golf tournaments.
These golfers have left other professional golf tours to join Liv Golf and commit to its schedule and format. Therefore, golfers who have not signed contracts with Liv Golf are not eligible to participate in Liv Golf tournaments.
Conclusion
LIV Golf is a professional golf league that was founded in 2021 with the goal of revolutionizing the sport and creating a more engaging and entertaining viewing experience for fans.
This innovative league brings together top golfers from around the world to compete in a series of high-stakes tournaments, all while incorporating cutting-edge technology and unique formats to keep viewers engaged.
LIV Golf's commitment to pushing the boundaries of the traditional golf experience has already garnered significant attention and interest from fans and players alike, and it will be fascinating to see how the league continues to evolve in the coming years.
We hope this article has helped answer your question of "What Does LIV Golf Stand For".
Thank you for visiting, and we hope to see you back soon!