Ah, golf. The sport of kings, whether you're a weekend warrior or a Tour Pro. But no matter what level you play at, the one thing that's certain is that there's nothing worse than having a bad set of clubs!
That's why it's important to know when the best time to buy golf clubs is. Read on to find out more!
Guidance on When to Buy Golf Clubs
If you want to get the most out of your golf clubs, timing is essential. Knowing when to buy golf clubs can save you money and help you find the perfect set for your skill level and playing style.
Here are some tips for finding the best deals on your next set of clubs:
Shopping in spring or fall may provide some fantastic deals. These slower times typically mean golf club manufacturers are offering incentives or discounts to move inventory, allowing you to get a good deal on new gear and your favorite golf ball.
When seasons change, it's also a good time to shop as many sporting goods stores will offer discounted prices to make way for new gear and apparel.
Each summer months leading up to golf championships such as The Masters or U.S Open present opportunities for discount golf club sets offering big discounts off store prices and sales that few people know about.
The internet is also a great place to find bargains with sales on last year's previous models or warehouse sale items available at more competitive prices than retail outlets may offer.
Be sure to read customer reviews and quality ratings before you buy clubs online though!
Buy Because You Need It, Not From Impulse
When it comes to buying golf clubs, it's important to understand that you should only purchase clubs when they are necessary.
Buying golf clubs should not be treated as an impulse purchase and it's recommended that you do your research before committing to a purchase.
A good set of golf clubs can last for quite a few years, providing amateur and experienced players the opportunity to progress with their game in an affordable way.
The best time to buy golf clubs is when you know it's time for an upgrade or replacement.
If you feel that your current set doesn't have the performance required for your playing level, then you should consider investing in some new equipment and get a club fitting.
New technology such as lightweight materials and improved shafts can help improve accuracy and distance, making them worth the extra expense and effort required in shopping around.
Additionally, seasonality also affects the best time to buy new golf clubs; manufacturers tend to launch new models of putters, irons and drivers during certain times of the year - usually between March-May and September-December - which could provide an opportunity for savings.
There also tend to be sales during national holidays such as Black Friday/Cyber Monday so keep an eye out during these times!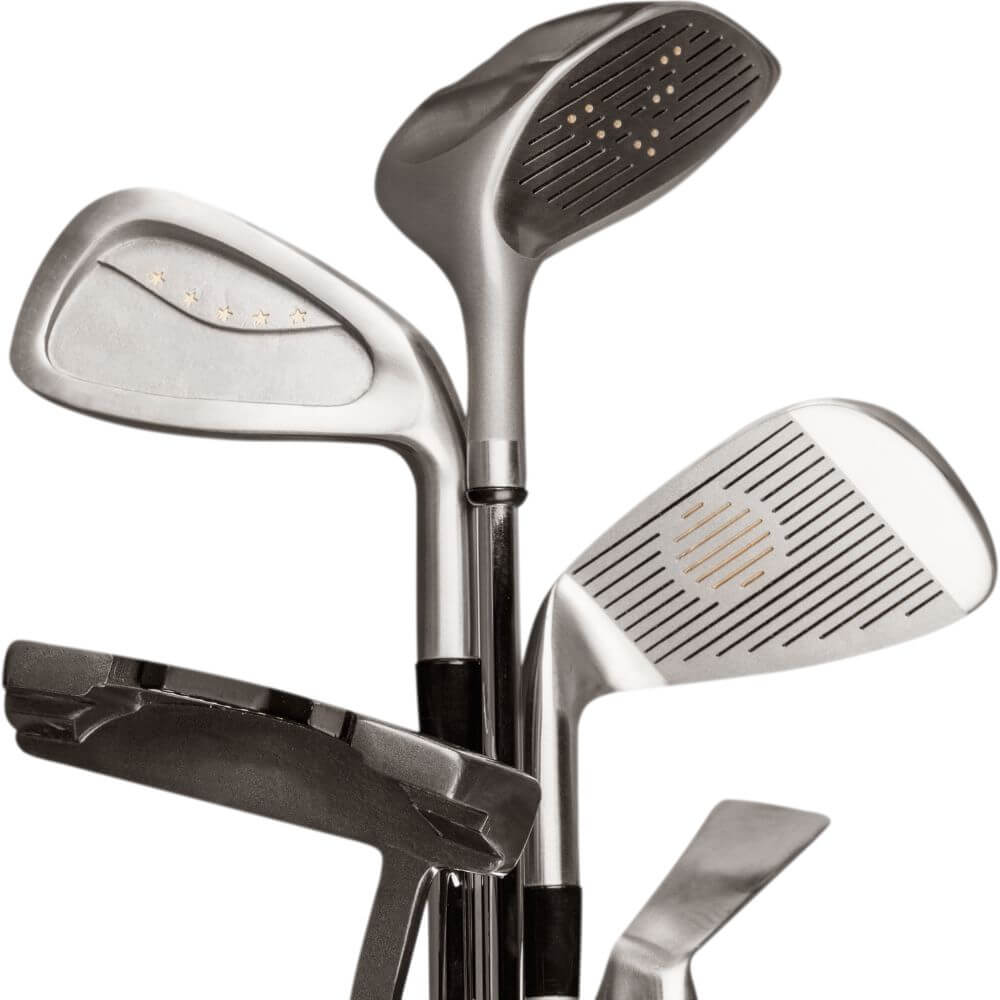 New Golf Club Release Times Are Unpredictable
Golf clubs are typically released and updated on an annual or semi-annual basis, depending on the company.
However, due to the unpredictable nature of release cycles, it can be difficult to predict when a specific club model might be released.
As such, many golfers take advantage of special offers in order to purchase a new set or individual clubs at a discounted price.
In addition to waiting for a special offer from a manufacturer on their latest golf club models, you may also want to consider when the newest technology is being released in order to get the most value for your money.
Generally speaking, newer technologies are incorporated into newer clubs and can help improve performance.
Therefore purchasing clubs that are more up-to-date may give you a better chance at improving your game.
Golfers who are trying to take advantage of discounts should keep an eye out throughout the year for sales events as well as any closeout deals that may appear throughout the year.
Additionally, many companies have loyalty programs that offer discounts or other benefits for repeat customers who purchase multiple sets of irons during their lifetime.
Networks like Global Golf's Club Finder can also help golfers find select older model sets and demo clubs at discounted prices so they don't have to wait around until their preferred manufacturer releases an updated version of a particular club model.
Fall and Winter Is The Time To Find Close-Out Deals
As the warmer months of summer come to a close, golfers flock to their local pro shops in search of the latest and greatest golf clubs.
At this time it is often difficult to find close-out deals as everything has just been released and players are eager to buy.
However, if you can hold off until late fall or winter, you may find that there are great bargains on clubs that have been out for several months.
Close-out deals can be found in the fall and winter when many stores reduce prices on older models of clubs in order to make way for new shipments coming into the store.
Companies like TaylorMade, Callaway, Ping, and Titleist often have sales during this time period as they prepare for new lines of clubs that are set to be released in the upcoming season.
This is a great opportunity for shoppers looking for quality name brand equipment without breaking the bank.
It's important not to rush your purchase when it comes to golf equipment as spending some extra time shopping around can pay off big in terms of both cost and quality.
Taking advantage of close-out deals when they come up allows you to get a great set of clubs at an unbeatable price while still enjoying the comfort and performance they offer over cheaper alternatives.
If you're willing put in some extra effort researching prices online or at local stores, there's no telling what kind of good deal you may stumble upon!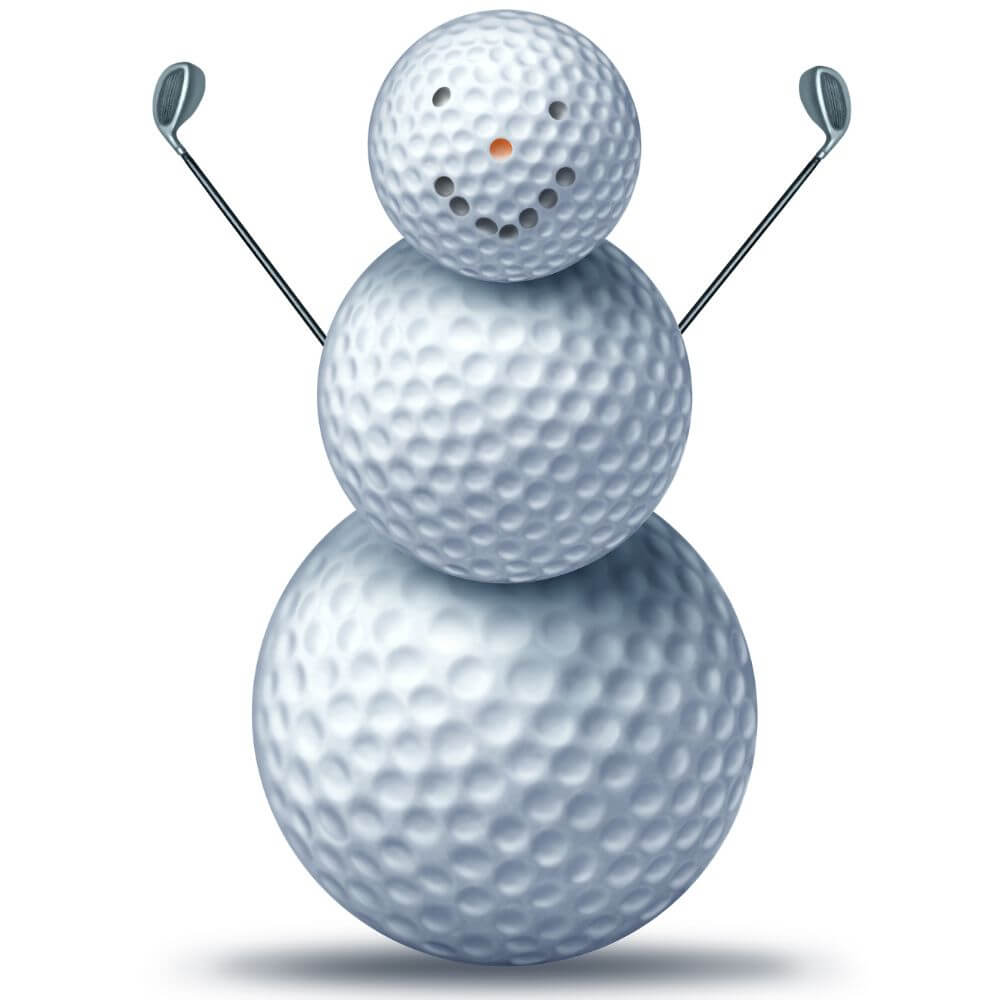 Additional Sales Dates to Keep in Mind
In addition to Black Friday, golfers should keep an eye out for the following sales dates:
Cyber Monday: This date typically falls on the Monday after Thanksgiving and offers deals on all types of sporting goods, including golf clubs.
Consumer Electronics Show: This date usually falls in January and is when many major companies introduce their new golf club models for the upcoming season.
GPS/Satellite Radio Sales: The GPS/Satellite Radio Sale usually takes place in March or April and offers great deals on golf clubs with GPS technology.
Presidents Day Sale: This sale, typically held during mid-February, offers deals on clubs and other items related to recreational sports, including golf.
Father's Day Sales Events: An entire week prior to Father's Day may be devoted to discounted prices of golf clubs, along with other products associated with recreational activities.
New Equipment Need Not Be New
Investing in quality golf clubs and equipment doesn't need to break the bank. Used golf clubs can often be found in good condition from reputable sources, offering budget-conscious golfers an opportunity to enjoy the same performance as new clubs without the cost.
Some components are even transferable between brands or models, making them appealing for those who want all the benefits of a new set, minus the price tag.
Buying a pre-owned set may not offer all of the features found in top of line equipment releases, but many club manufacturers' designs remain consistent year after year.
Buying a used set is also a great way to upgrade individual clubs that have been customized through fitting and additional components such as iron shafts and/or graphite's weights can be changed easily as well.
Shopping during off seasons, such as fall and winter months, can provide better deals on many pre-owned clubs as demand wanes during this time period.
If you are considering buying used golf clubs do your research, shop around and ensure you purchase from an authorized dealer or trusted source before committing your money.
FAQ's
What time of year is best to buy golf clubs?
The best time to buy golf clubs is typically during the off-season, which is typically between late fall and early spring season.
During this time, golf retailers often offer discounts on their clubs, as well as other golf equipment.
Additionally, many golf clubs offer special deals and promotions during this time. It's also a good idea to shop around for the best deals and compare prices from different retailers.
Do golf club prices drop in the winter?
Yes, golf club prices typically drop in the winter months. This is because many golf courses close during the winter and golfers are less likely to be out on the course.
As a result, retailers often lower their prices in order to attract more customers. Additionally, many golf clubs offer special discounts and sales during the winter months as a way to encourage people to play golf during the off-season.
When should I get new golf clubs?
The frequency with which you should replace your golf clubs depends on a few factors, such as how often you play, how much wear and tear they experience, and your skill level. A young golfer will tend to have growth spurts so will initially need more golf gear as they grow.
Generally, it's recommended that you replace your golf clubs every two to three years if you're an avid golfer and every five to eight years if you don't play as often.
If you notice that your clubs are becoming worn during the golf season or you're not getting the performance you want from them, you may want to consider replacing them sooner.
Is Black Friday a good time to buy golf clubs?
Yes, Black Friday is a great time to buy golf clubs. Many retailers offer discounts on golf clubs during Black Friday sales, so it's a great opportunity to get a great deal.
Additionally, some retailers offer special bundles and limited-time offers during Black Friday, so it's worth shopping around to find the best deal.
How much should I spend on a decent set of golf clubs?
It really depends on your budget and your skill level. If you're just starting out, you can get a decent set of clubs for around $300-$500.
If you're an experienced golfer, you'll want to invest in a more expensive set of clubs that can range anywhere from $1,000-$2,500. Keep in mind that the more you spend, the better quality clubs you'll get.
How can I save money on my golf clubs?
There are several ways to save money on golf clubs. One option is to look for used clubs at online stores or in second-hand stores.
Many golfers upgrade their gear and sell their old clubs at a discount. You can also look for sales and discounts at golf stores or online retailers.
Also, you can purchase complete sets of clubs that include all the necessary clubs at a discounted price. Finally, you can purchase individual clubs that you need rather than buying a full set.
Bonus Question - Is there a difference between expensive and cheap golf clubs?
Yes, there is a difference between expensive and cheap golf clubs. Expensive golf clubs are typically made with higher quality materials and craftsmanship, which can result in improved performance and accuracy.
They also tend to have more advanced features, such as adjustable weights and lofts, and more forgiving head shapes.
On the other hand, cheap golf clubs are usually made with lower quality materials and craftsmanship, which can result in poorer performance and accuracy. So, buying cheap clubs may save a a few bucks but could come at a price.
They also tend to have fewer features, such as adjustable weights and lofts, and less forgiving head shapes. Ultimately, the choice between expensive and cheap golf clubs comes down to personal preference and budget.
Conclusion
All in all, the best time to buy golf clubs is during the off-season. By waiting to purchase clubs until local or online golf retailers are eager to unload inventory, you can save a significant amount of money. You may even be able to afford a new golf bag as well.
But be sure to do your research before buying any old set of clubs – even at a discount – as not all sets are created equal. You want the right clubs that fit you.
The next time you find yourself browsing through racks of deeply discounted golf clubs, remember this advice and take the time to choose wisely. After all, it's not like you have anything better to spend your money on…right?

Thank you for visiting, and we hope to see you back soon!