Note: *All products featured on GolfOften.com are researched and selected by our editors. However, when you buy something through us, we may receive a small commission at no additional cost to you.*
A putter is one of the most important clubs in a golfer's bag, and finding the right one can be tricky. In this article, we will recommend the best putters under 200 dollars. We considered several factors including feel, grip, accuracy, and forgiveness.
Even if you're on a tight budget, you can find a putter that looks stylish and feels great in your hands. However, picking a putter can be challenging. Furthermore, there are a lot of factors to consider. The whole thing can be somewhat confusing.
How We Choose
By researching the market, we have provided you with a variety of options so that you can select the one that best fits your needs.
Our professionals have chosen products that combine reliability, affordability, and efficiency based on the reviews. We only recommend products that have 4 or 5 stars and are backed by real customer reviews.
8 Best Putters Under 200 Dollars
Below are some of the best putters under 200 dollars that you can choose from.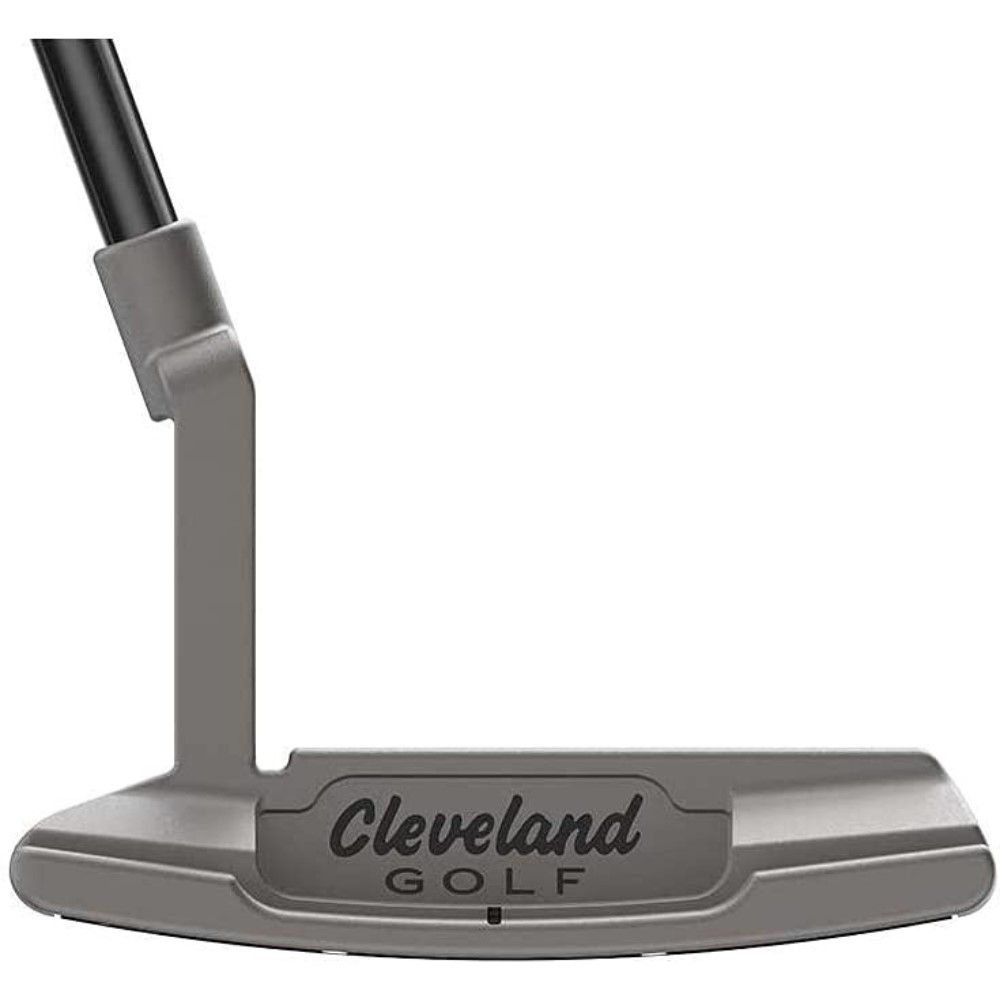 Excellent Feel and Distance Control
Cleveland Golf HB Soft Premier
Check Price On Amazon!
This one from Cleveland is great if you're looking for the best putter under 200 dollars. Cleveland has always made great putters, and their simple, sleek design always packs a punch.
With its timeless blade style, the Huntington Beach Putter's L Neck or Plumbers Neck appeals to everyone.
It offers an excellent feel and distance control by combining smoothness with excellent performance. Grey satin finish gives it a high-end look and inspires confidence when you stand over the ball.
The diamond CNC milling pattern on the precision milled face makes the ball roll more consistently and feel softer.
Speed Optimized Face Technology gives you more forgiveness throughout the face, giving you a more consistent roll. Golfers will have a better chance of making putts with this technology.
Why We're Fans
You will feel great with a milled face
It comes in a gray satin finish
The Plumbers Neck features a classic design blade
Forgiveness is easier with Speed Optimized Face Technology
An affordable price
What To Know
Some may find the gray satin finish off-putting
A mallet putter is a bit more forgiving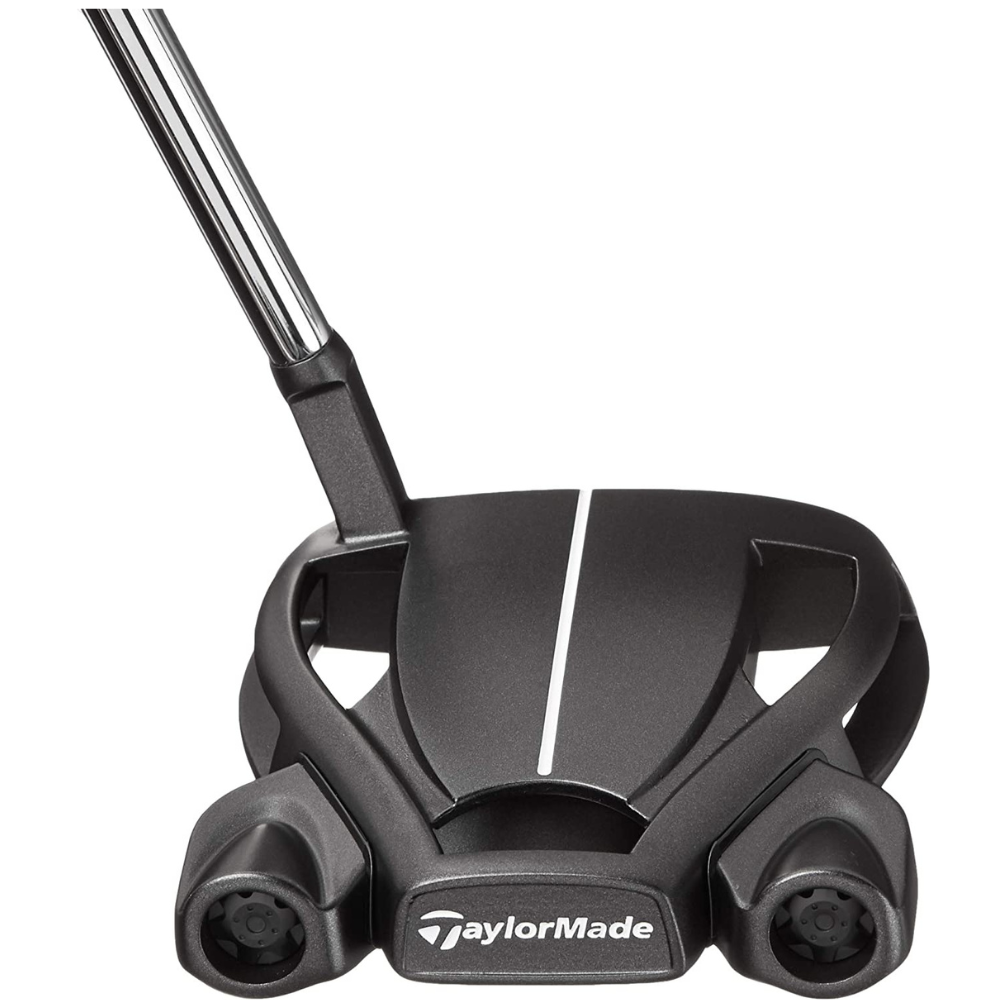 Great Product for a Tight Budget
TaylorMade Spider Tour Black Putter
Check Price On Amazon!
Among the best putters under 200 dollars, Spider Tour Black Putter is the best option when you have a tight budget. Featuring a Tour-level performance, it is great for every golfer. The strong perimeter weighting will give you remarkable stability.
This high MOI mallet putter provides increased stability and forgiveness. TaylorMade putters use Pure Roll technology, which includes 45-degree grooves on the face insert.
It makes the ball feel soft and encourages topspin. It will help you roll the ball consistently and on line more often.
The multi-Material design combines 304 Stainless Steel and 6061 Aluminum for a high MOI that keeps the face square during impact. A layer of PU foam sits between the body and the outside structure to reduce vibrations, which enhances the feel and sound
Why We're Fans
Your putts will line up perfectly, thanks to the sightline
It provides a high MOI due to the perimeter weighti
The putter's multi-material design makes it incredibly forgiving
The Pure Roll technology delivers optimized performance
What To Know
Perhaps the large mallet shape can off-putting for some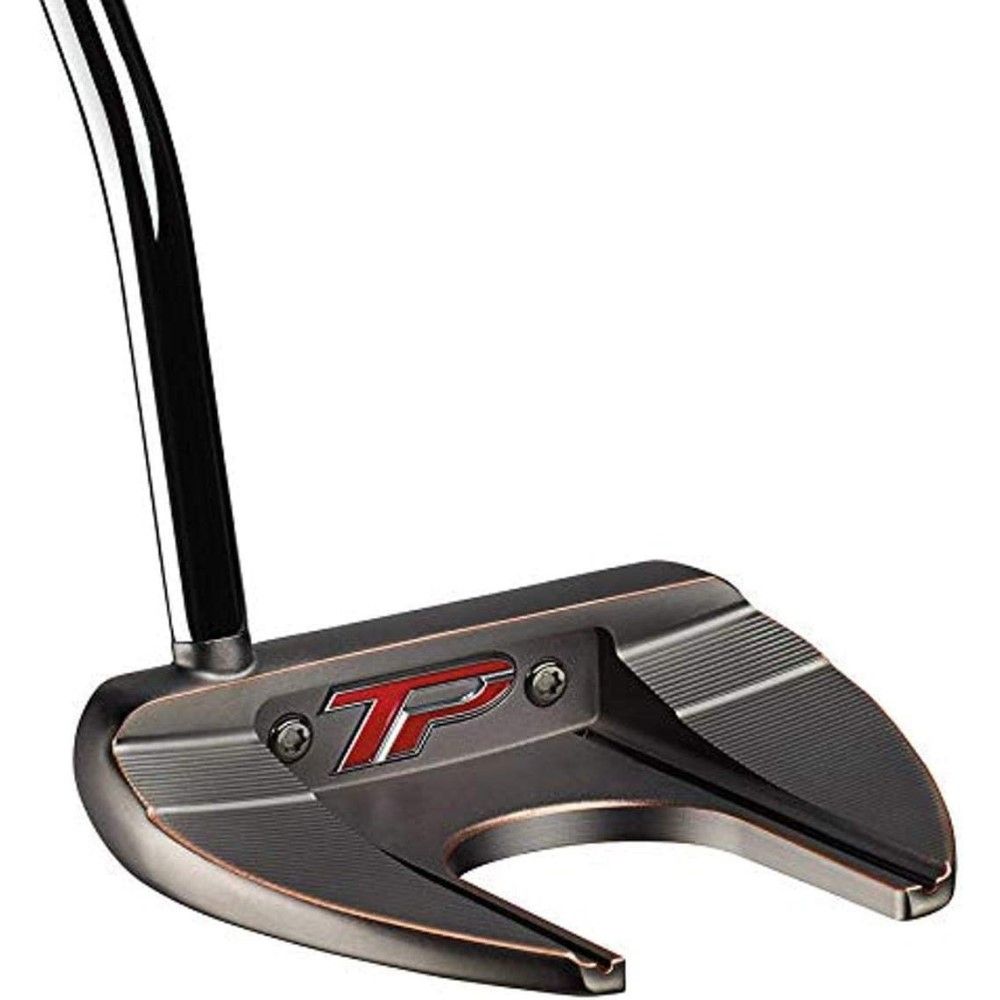 Appeals To Players Whose Stroke Are Straight Back and Through
TaylorMade Golf TP Patina Ardmore Putter
Check Price On Amazon!
The TaylorMade Patina Ardmore line has seven models, including three-blade and four-mallet putters. They feature a black nickel color scheme and are designed to increase putts.
With its single-bend shaft, this TaylorMade putter lets you see the face when you're in the address position. This putter will appeal to putters with straight backs and straight strokes because of its face-balanced design and fang-like shape.
The PureRoll aluminum component has been expanded by 5mm in recent improvements to the TP Patina collection. It reduces the air pockets behind the insert, which helps you hit the ball harder. Consequently, it will serve as another best putter under 200 dollars.
Why We're Fans
Making more putts is easier with Pure Roll technology
It features an elegant patina finish
Customizing your putter is easy with adjustable weights
What To Know
This putter checked in at 4.9 out of 5 stars on Amazon Vine Reviews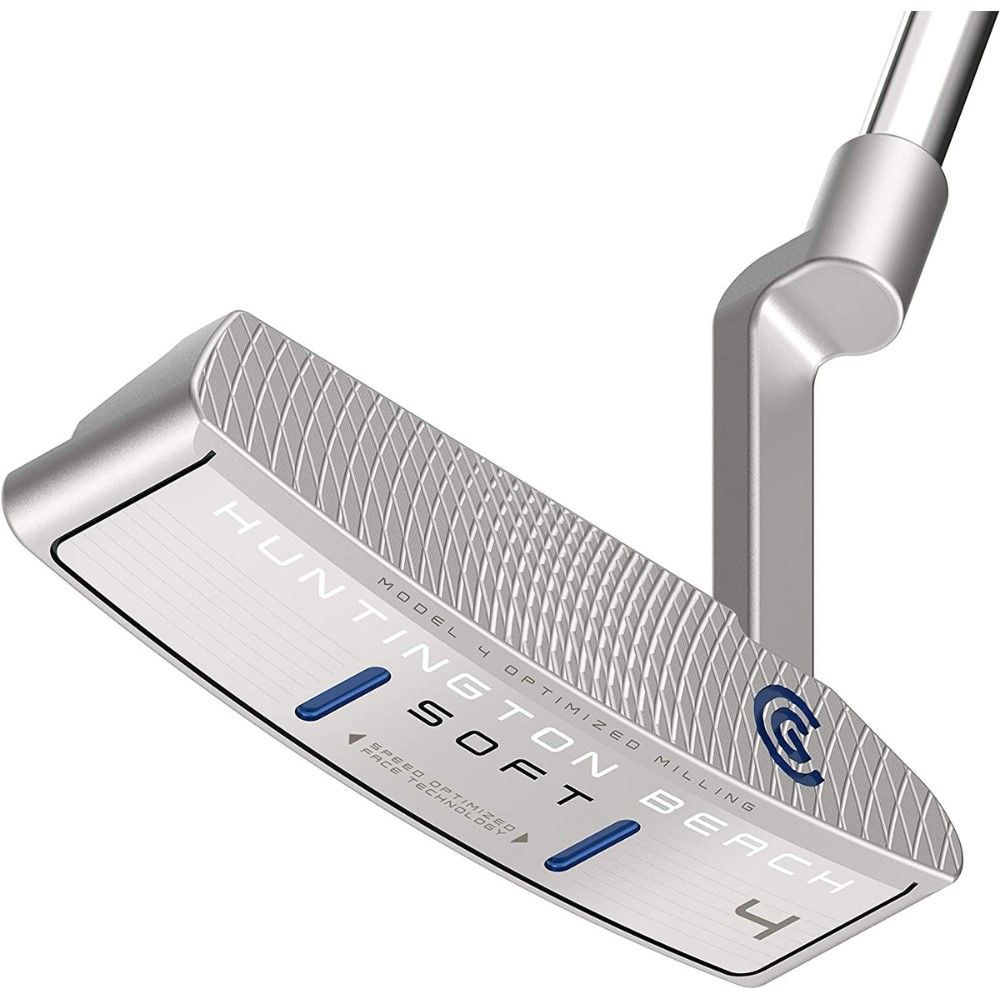 The Milled Face Sets the Huntington Beach Soft 4 Apart From Others
Cleveland Huntington Beach Soft 4 Men's Right Hand Putter
Check Price On Amazon!
Undoubtedly, this Cleveland putter has great forgiveness and is suitable for players with moderate to high handicaps. Thus, it is another top pick for the best putter under 200 dollars.
A milled face pattern sets the Huntington Beach Soft 4 apart from other putters on this list. The clubface has a precision milled face that increases friction with the ball, giving it a true roll and a gentle feel.
The putter is made of 304 stainless steel, which makes it soft and comfortable to hold.
Why We're Fans
It is equipped with a speed-optimized face
Innovating diamond CNC milling patterns increase friction on a soft roll
It's made of lightweight 304 stainless steel
A large area of the face contributes to consistent ball speed
It provides consistent roll quality because of its milled steel face
The grip quality is exceptional for standard fittings
What To Know
Can be used by both men and women
The Micro-injection Face Insert Gives This Putter its Accuracy and Feeling When it Hits the Ball.
Wilson Harmonized Putter 35 Inch - Men's
Check Price On Amazon!
The Wilson Harmonized is one of the best putters under $200, especially for beginners. It's easier for beginners to make correct shots with the horizontal alignment guides on the head of this putter.
The micro-injection face insert gives this putter its accuracy and feeling when it hits the ball.
All golfers are familiar with the benefits of a good grip on the club when putting. Upon looking at the back of this putter, one can notice a vertical seam that runs along its length.
As an added benefit, the putter is available in both right-handed and left-handed versions.
Why We're Fans
It features a vertical seam grip with an eye-catching design
The club face has several micro-injections at different densities
Ensure precise accuracy around the greens
In addition, the shaft is made of stainless steel
Budget-friendly
What To Know
The ball can sometimes come off the face with a dull feeling
Perfect for Beginners
Pinemeadow Golf Men's PGX Putter
Check Price On Amazon!
It is another best putter under 200 dollars, but it lacks some of the technological advancements of the previous models.
A sleek design makes this putter easy to handle and perfect for beginners since it helps with alignment.
Despite its 380g lightweight, this putter is perfect for everyday golf tournaments. Further, this weight makes it easier to play on faster greens, which are becoming more common.
The off-white color of this putter looks great against the green when it's in the address position, too. With color, you can better maintain your attention on the alignment lines. With this model, you will find a cover head that prevents dents and scratches.
Why We're Fans
The white finish makes it stand out at the green address
White contrasts with green grass, making alignment lines easier to see
It is a relatively light putter
It comes with a PGX headcover
What To Know
Only available in one color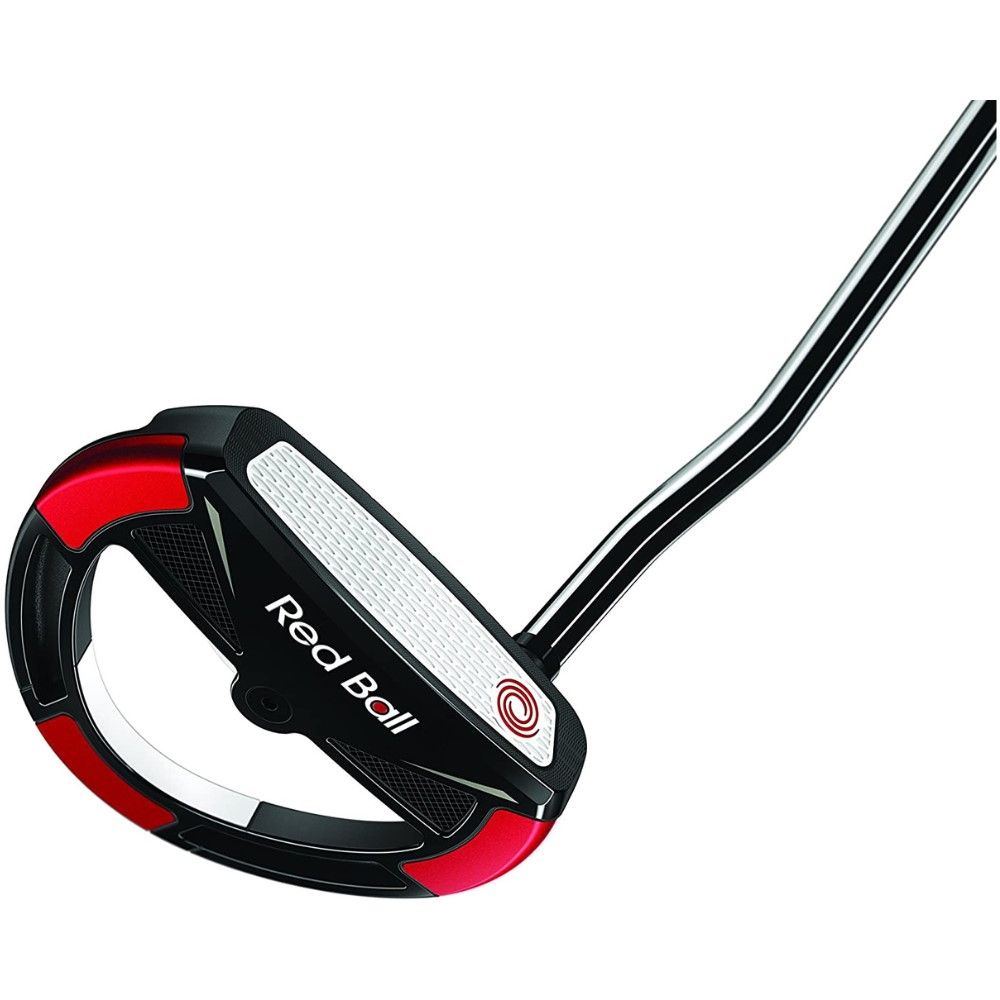 The White Hot RX Insert Delivers an Incredibly Good Sound and Feel off the Face.
Odyssey Red Ball Putter Left Hand
Check Price On Amazon!
This putter from Callaway Store is another best putters under 200 dollars for golfers. The putter has the renowned White Hot RX insert, the Versa high contrast alignment aid, and the White Hot RX insert. One of the characteristics that set this apart is the Red Ball scope.
It will be beneficial to you to use the Odyssey Red Ball Putter at the address. Using this, you can get into the right alignment and setup.
Versa's high contrast alignment and the Red Ball in the scope let you aim straight at your target, giving you the best chance to sink every putt.
The White Hot RX insert delivers an incredibly good sound and feel off the face.
Its mallet design allows the weight to be distributed around the perimeter of the putter, increasing its MOI and forgiveness.
Why We're Fans
Setup and alignment are easier with the Red Ball scope
A White Hot RX insert delivers incredible sound and feel
It features versa technology
What To Know
Some players may find the White Hot RX insert too soft
Some may find the Red Ball Scope off-putting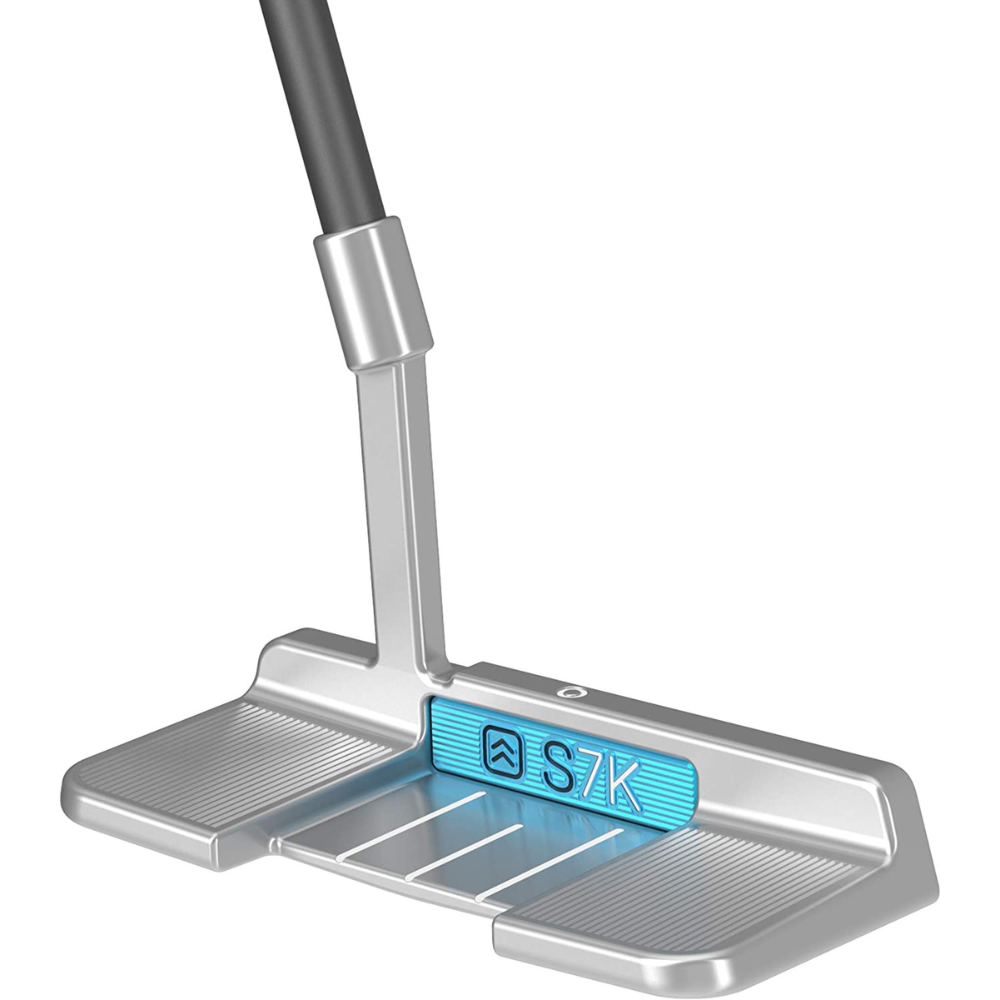 You Can Stand Behind it and Check Your Alignment
S7K Standing Putter for Men and Women
Check Price On Amazon!
If you're looking for one of the best putters under 200 dollars, the S7K Standing Putter is quite interesting. The putter is self-supporting. Initially, you might think this is a gimmick, but once you realize the technology behind it, you might reconsider.
If the putter is self-supporting, you can stand behind it and check the alignment. As soon as your putter has been aligned properly, all you have to do is trust your line and swing.
The putter will still stand even if it is slightly inclined.
It's a great option for beginners or players who have alignment issues. Even without alignment technology, you will like the feel of this putter.
Sound and feel are both outstanding with the S7K putter. Its technological capabilities and stand-alone capability will impress you.
The design works for you based on observations and feedback from golfers.
Why We're fans
It can stand on its own
Lining up is very simple
A warranty is included
What To Know
May not be comfortable for lower-handicap players
What Should You Consider Before Choosing a Putter Under 200 Dollar
Selecting the best putter for under 200 dollars can take time and effort. Since there are so many outstanding selections available for golfers to choose from. Fortunately, there are a few factors that you can consider when choosing the best putter under 200 dollars. Such as:
Feel
Putter feel is important to golfers because it is the only way they can gauge how hard to hit the ball. The best putters have a soft, yet solid feel to them.
They also have a good weight distribution so that they are balanced in your hand. Some putters even have special grips that help with wrist position and alignment.
When shopping for a putter, feel is everything. You want a putter that feels good in your hands and gives you confidence on the green.
It's important to find one that suits your individual playing style.
Putter Grip
The grip is one of the most important parts of the putter. It should be comfortable and not slip in your hands. There are many different types of grips to choose from. Some are made of leather, while others are made of rubber.
You can also get grips that are textured or smooth. Experiment with different types of grips until you find one that works best for you.
You should pay special attention to the grip of your putter. How well your hands control the clubface will depend on the grip length and width.
Golfers often use a large or medium grip on their putters. Larger grips make it easier to concentrate on putting with larger muscles, like shoulders, instead of hands.
Putter Accuracy On the Green
Putter accuracy is one of the most important factors in determining how well you score on the green.
After all, if you can't get your putts close to the hole, it doesn't matter how good your putting stroke is-you're not going to make many birdies.
So what makes a putter accurate? There are a few factors, but the two most important are head design and weight distribution.
Head design affects how well the putter glides across the turf, while weight distribution determines how stable the putter is during your stroke.
There are many different types of putters on the market, but if you're looking for the most accurate option, for some golfers they believe blade putters are typically your best bet.
Blade vs. Mallet
There's not much difference between the blade and mallet style putter except for their performance qualities. It's easier to control distance with mallet-style putters because they're more forgiving.
There are many different types of mallet putters, and they're getting more popular. Better players have traditionally preferred blade putters over other styles. With an arc-style stroke, blade putters are often beneficial for fast greens.
Putter Shaft length
Putter Shaft length is also an important factor in choosing a putter. The length of the shaft affects the lie angle of the putter, which in turn affects how the ball rolls.
The lie angle is the angle between the shaft and the ground when the putter is at rest. A higher lie angle means the ball will roll more on its side, while a lower lie angle means the ball will roll more on its top.
When choosing a putter, it is important to consider both your height and your arm length. If you are tall you will need a longer shaft to reach the ground.
The length of your arms also affects the lie angle of your putter. There are different lengths for putters, from 33 inches to more than 35 inches.
The rules on putter length are pretty flexible. It makes more sense to use a 35-inch putter if you are taller than 6 feet.
The stock steel shaft was the only shaft available for the golf putter for a long time. However, putter shafts have evolved along with technology.
A newer material, graphite, has allowed for shafts to be made lighter than steel. Graphite is also a better shock absorber and flexes more easily. This makes it easier to control your putter.
FAQ's
What is the best putter under 200?
There are a few different great putters under $200. Some of our favorites include the Odyssey Putter, the Cleveland Putter, and the TaylorMade Putter. All of these putters offer great feel and control, helping you to make those crucial putts on the course.
What are the top 10 putters?
This is a open question as it's a personal preference for most people. The top manufacturers in no particular order are:
Odyssey, Scotty Cameron, Titleist, Cleveland, Nike, Ping, Callaway, TaylorMade, Yes and Cobra
What is the number 1 putter in golf?
There is no one "number 1" putter in golf. Different golfers have different preferences, so what works well for one person might not work as well for another.
Ultimately, it's up to the individual golfer to experiment with different putters to find the one that works best for them.
What style putter is most forgiving?
There is no definitive answer to this question as it depends on the individual golfer's swing and preferences.
However, some of the most popular forgiving putters include the Odyssey, the Scotty Cameron and the TaylorMade. Some of these putters include a double milled face.
Bonus Question - Is a lighter or heavier putter better?
Some golfers prefer a lighter putter because it is easier to control and roll the ball a consistent distance, while others prefer a heavier putter because it has more momentum and is less likely to be affected by outside forces like wind.
Ultimately, it is up to the individual golfer to experiment with different weights and see what works best for them.
Conclusion
If you are looking for an inexpensive putter that will still get the job done, any of the putters mentioned in this article would be a great choice. With so many options available, there is sure to be a putter that meets your needs and budget.
As you have learned, you can still purchase a putter with advanced technology without spending much and choose a putter to make your gameplay more enjoyable.
Thank you for visiting and we hope to see you back soon!