Why Staying Hydrated Is Important
When our bodies are even slightly dehydrated, it can impact our mood, energy levels, and ability to think clearly. It can also lead to headaches, constipation, and a whole host of other health problems. Which can then affect our golf shots.
There's no mystery to the advantages of water. When out on the golf course it's fun to partake in a libation with friends but it's important to balance your intake. Make sure to hydrate with water as the day goes along. You have to make sure you're balancing out beers and/or other drinks with water.
What I like to do is remember to take a drink of water at each hole as I'm waiting for the group in front to hit their next shots. We term this as, "while we wait we hydrate".
So how much water should you be drinking? The general rule of thumb is eight 8-ounce glasses per day, but that doesn't take into account things like exercise or weather. If you're sweating a lot or spending time in hot weather, you'll need to drink even more water than usual to stay hydrated. Always remember the thought, "while we wait we hydrate". This will encourage you to drink more water.
How to keep track of your water intake? It's easy to see how much water you've consumed when you're drinking from a glass or a bottle. The best way to stay on top of your water intake is to use a reusable water bottle or flask. This will allow you to keep track of how much water you've had in a day. Some water bottles even have a built-in tracker that will remind you to drink more!
How We Choose
We've done the research to provide you with options to help you choose the one that best fits your needs. Our experts have read through the reviews to search for the ones that offer quality, value, and convenience. We only recommend products that have 4 or 5 stars and are backed by real customer reviews with real sales.
There are many other products available but these are the five we've narrowed it down to so while we wait we hydrate.
All products featured on GolfOften.com are researched and selected by our editors. However, when you buy something through us, we may receive a small commission at no additional cost to you.
Iron Flask Sports Water Bottle - 32 Oz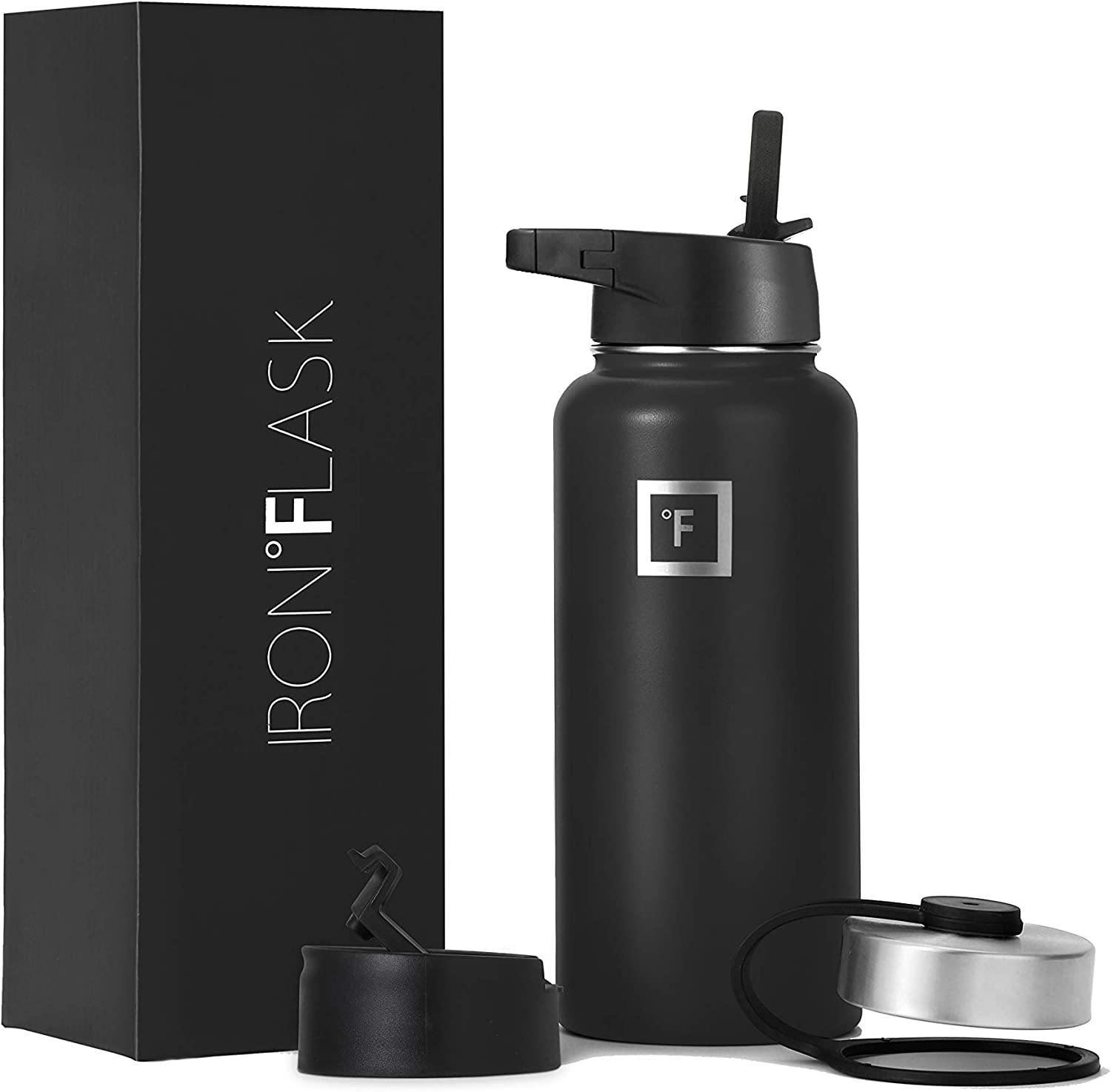 Iron Flask Sports Water Bottle - 32 Oz
INSULATED SPORTS WATER BOTTLE
Check Price On Amazon
Why We're Fans
Goodbye to sweat! The Iron Flask has a double wall insulation which makes it sweat free! Drinks are kept COLD for up to 24 hours, and HOT for up to 12 hours.
What To Know
The Iron Flask comes with 3 different 100% LEAK PROOF lids. Flip Lid, Carabiner Straw Lid with 2 Straws and the Stainless Steel Lid! NOTE: The stainless steel lid is stainless steel on outside and plastic on the inside.
The Iron Flask is non-toxic and 100% BPA free. It will not leave a taste of metal taste rust in your mouth and is made of 18/8 Stainless steel.
Wash by hand with soapy hot water only.
The powder coat exterior finish is stylish. You will stand out with this durable and elegant bottle. The logo is LASER ENGRAVED to assure the highest quality.
100% satisfaction guarantee.
Hydro Flask Wide Mouth Straw Lid - Stainless Steel Reusable Water Bottle - Vacuum Insulated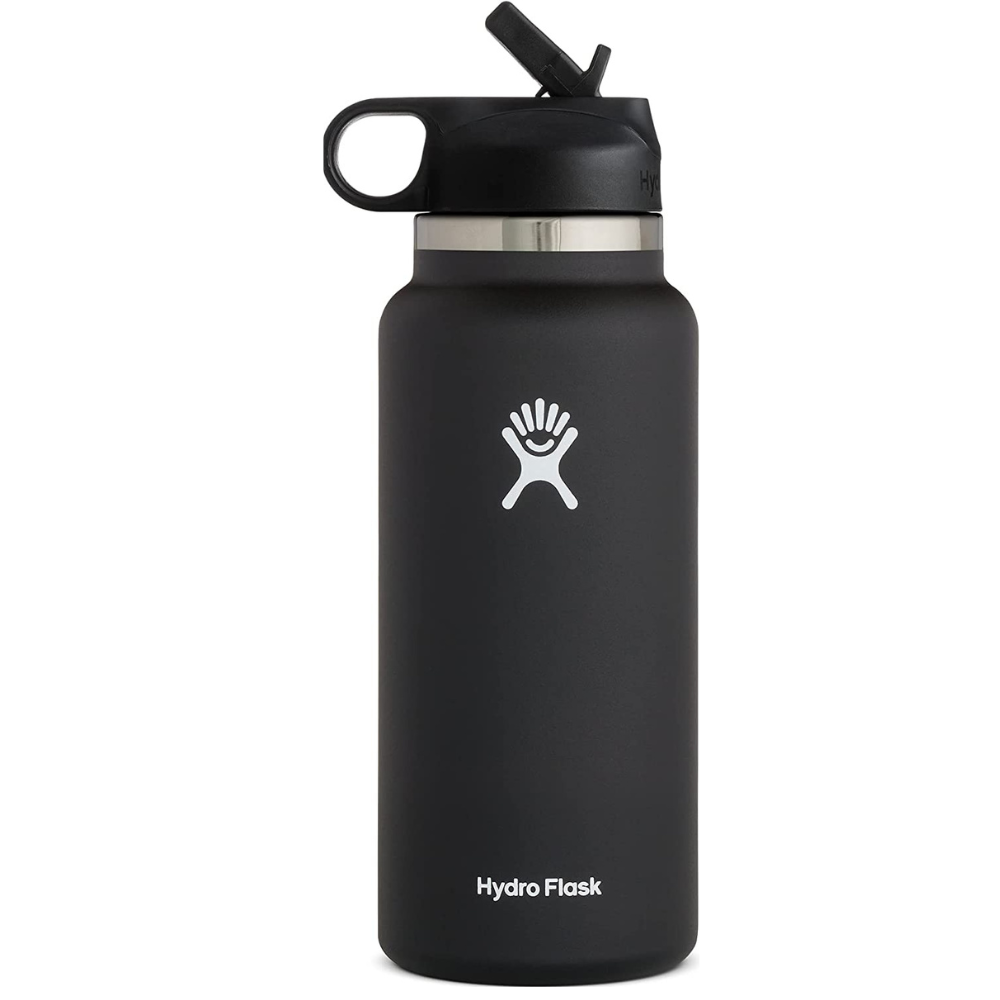 Hydro Flask Wide Mouth Straw Lid - Stainless Steel Reusable Water Bottle - Vacuum Insulated
Check Price On Amazon
Why We're Fans
Beverages are kept hot and cold for long periods of time and the flask is slip free. The straw lid makes it easy to carry.
What To Know
Carry loop makes Straw Lid easy to transport and comfortable to carry
The leakproof Straw Lid makes it easier to drink cold refreshments
The cap is Honeycomb Insulated to achieve maximum retention of temperature
Made with durability in mind this 18/8 pro-grade stainless steel provides pure taste and no flavor transfer
Cold and hot beverages keep up to 24 hours and to 12 hours with the insulation
Dishwasher safe and the Color Last powder coat keeps your bottle slip-free and colorful
Can fit most backcountry water filters
Hydro Flask Wide Mouth Bottle with Flex Cap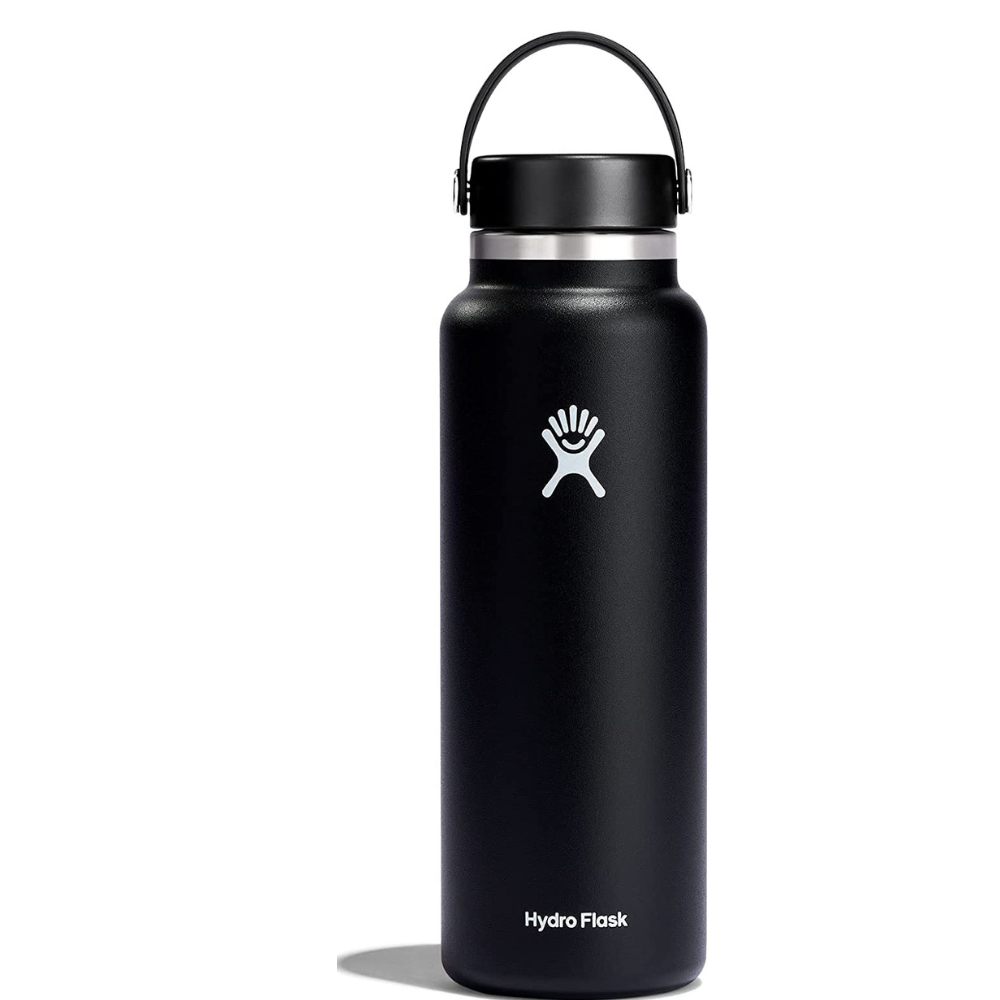 Hydro Flask Wide Mouth Bottle with Flex Cap
Flex Strap Is Easy To Transport And Comfortable To Carry
Check Amazon Pricing
Why We're Fans
Easy to carry. Insulated for 24hr cold and 12hr hot beverages. durable design.
What To Know
TempShield insulation keeps beverages cold up to 24 hours and hot up to 12 hours
Made with 18/8 pro-grade stainless steel to ensure durability, pure taste and no flavor transfer
Transports without worry or leaking when Flex Cap is closed
Strap is comfortable and easy to carry
Insulated Honeycomb  cap for max temp retention
The Color Last powdered coat is dish washer safe while keeping your flask slip-free and colorful
Will fit most water filters in the backcountry
BPA-Free & Toxin-Free
Owala FreeSip Insulated Stainless Steel Water Bottle with Straw  32-Ounce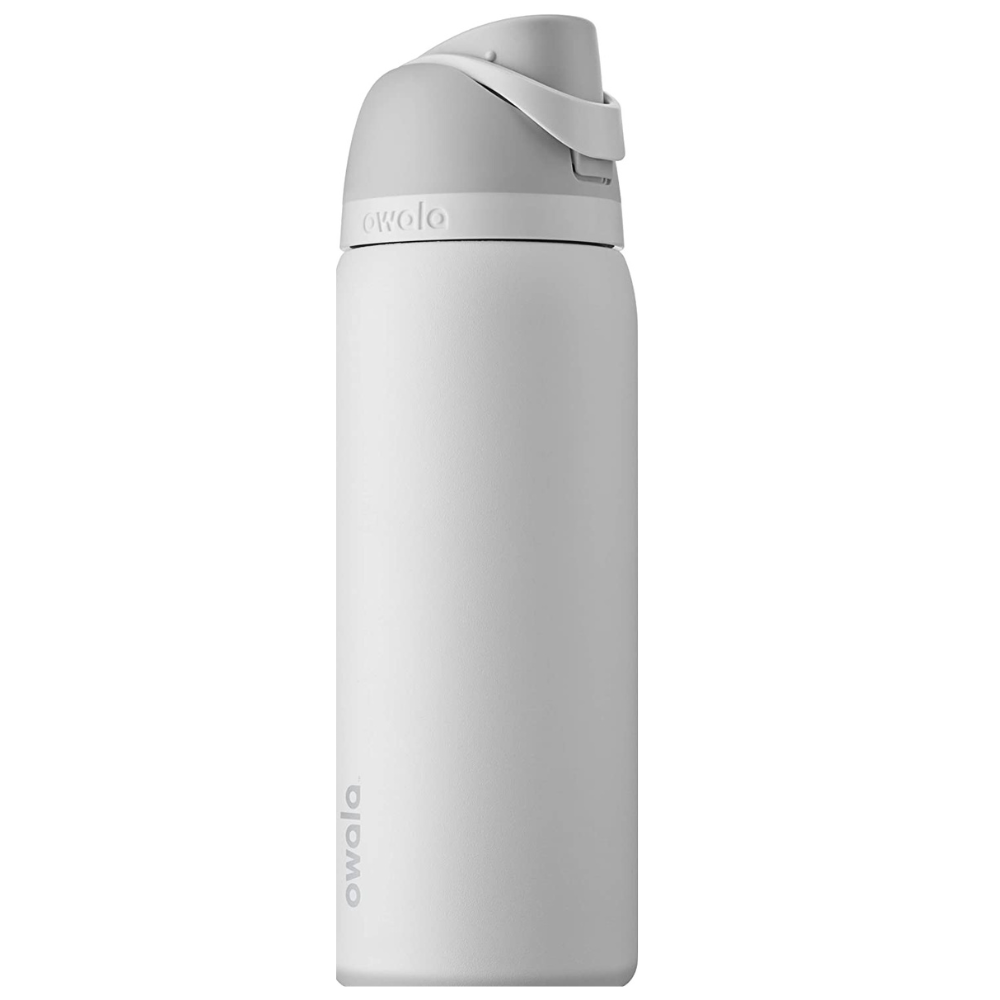 Owala FreeSip Insulated Stainless Steel Water Bottle with Straw 32oz
Check Price On Mazon
Why We're Fans
Freesip Spout, Easy To Clean, Cup Holder Friendly Base for the 24oz, Keeps Drinks Cold, Comes in 24, 32 And 40Oz bottles.
What To Know
24, 32 and 40oz insulated stainless-steel water bottles with the FreeSip spout and push-button lid with lock
Not to used with hot liquids
Patented FreeSip spout is designed for either sipping upright with the built-in straw or tilt back and swig from the spout opening
Protective push-to-open lid keeps spout clean; convenient carry loop doubles as a lock
Double-wall insulation to keep drinks cold for up to 24 hours; nice wide opening to clean and/or to add ice; cup holder-friendly base
BPA and phthalate-free
Cup can be hand washed, lid is dishwasher safe
COLDEST Sports Water Bottle - 32 oz (Straw Lid)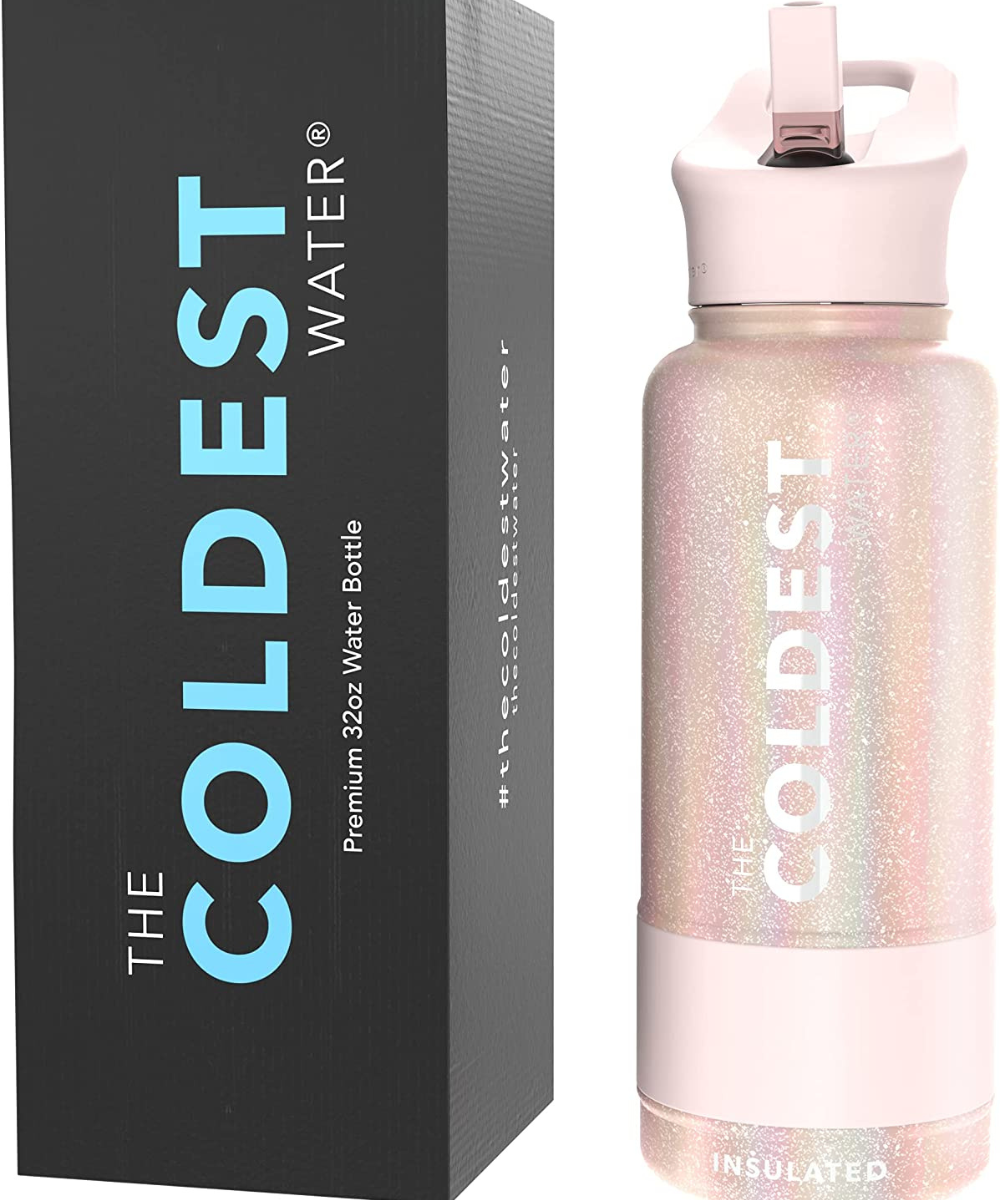 COLDEST Sports Water Bottle - 32 oz (Straw Lid)
No Sweating! The Double Wall Insulation Makes The Coldest Sweat-Free!
Check Price On Amazon
Why We're Fans
Beverages stay cold for days. Triple insulated base. Flip Top straw. 36 hours cold 3+ hours hot. N0n-slip straw technology.
What To Know
Sweating be gone! The Coldest double wall insulation makes it sweat-free! Keeps drinks cold for 36+ hours, and HOT for up to 3+ hours. The 24oz fits in car cupholders.
Comes with Proprietary Insulated Flip Top Straw Lid LEAK PROOF Lids. No more generic lids.
Coldest Bottles are custom designed using heavy duty, triple wall, vacuum insulated, premium stainless steel which will not leave a taste of metal or rust.
Wash by hand using soap and water.
No BPA, phthalates, PVC, lead or cadmium
The Benefits of Staying Hydrated
When it comes to staying healthy and hydrated, the old adage "An ounce of prevention is worth a pound of cure" still holds true today. By making a concerted effort to consume adequate fluids each day, so while we wait we hydrate can help our bodies to function at their best and avoid dehydration, which can lead to a host of problems, both short- and long-term.
We believe this is an important subject having experienced heat exhaustion in the past (believe me, it's not fun) Our goal is to help you understand the importance of staying hydrated, and to provide you with some tips on how you can do so. Hydration is essential to sustaining life. The adult human body is made up of about 60% water, and over half of our brain is composed of water. Even when we are at rest, we lose fluid through breathing, sweating and urinating.
There are many benefits to staying hydrated. For one, it can help improve our cognitive function and make us feel more alert. It can also help prevent headaches, fatigue, and muscle cramps. In the long run, staying hydrated can help reduce the risk of kidney stones and other chronic conditions like urinary tract infections.
The Risks of not Staying Hydrated
When it comes to our health, we often think of the big things – eating right, getting enough exercise, getting enough sleep. But sometimes the little things make the biggest difference. So while we wait we hydrate is one of those little things. And yet, so many of us don't do it.
There are lots of reasons to make sure you're drinking enough water every day. For one thing, it's essential for your body to function properly. Every cell in your body needs water to work properly. It helps carry nutrients to your cells and gets rid of waste products.
Not staying hydrated can lead to all sorts of problems. You may feel tired, have trouble concentrating, and get headaches. You may also get sick more often. That's because your immune system relies on water to function properly.
How to Stay Hydrated
Of course the main way to staying hydrated is to drink plenty of water throughout the day. In addition to water, another great way to stay hydrated is by incorporating fruits and vegetables into your diet. These foods are packed with water and nutrients that your body needs to function properly.
Make sure to eat a variety of different fruits and vegetables so that you're getting all the vitamins and minerals you need.
Finally, if you find yourself struggling to stay hydrated, there are a few supplements that can help. Coconut water is an excellent source of electrolytes, while bone broth is rich in minerals. There are water products on the market that restore lost electrolytes in your system.
This last point should not be overlooked. Our water tends to be filtered and stripped of electrolytes. It's important to restore the bodies PH balance with the proper fluids. No matter what water you drink, while we wait we hydrate is the key to staying healthy for golfers.
The best and simplest way to stay hydrated is to take frequent water breaks. The benefits of staying hydrated are immediate and long-term, so it's well worth putting some effort into making sure you're getting enough H2O.
Tips for Staying Hydrated
We all know the drill: eight glasses of water a day, 64 ounces total. But sometimes, even when we're diligent about hitting that water intake goal, we still end up feeling parched. Why? How much water a day should you drink if you fit into that category?
A posting by Harvard Health Publishing says there's no one-size-fits-all answer. Water intake must be individualized, and you should check with your doctor if you are not sure about the right amount for you. Drink before you're thirsty. "By the time you feel thirsty, your body is already dehydrated," says Dr. Cynthia Sass, MPH, RD, Health's contributing nutrition editor.
Dehydration occurs when your body loses more fluid than it takes in. When that happens, your body doesn't have enough water to carry out its normal functions. Even mild dehydration can drain your energy and make you feel crummy.
So how can you tell if you're dehydrated? As you get older, your thirst cues are not as reliable, says Vanessa L. Patrick, PhD, a social psychologist. So you may not be as aware of how much water you need to stay hydrated. The older you get, the more likely it is that you won't feel thirsty until your body has already lost a significant amount of fluid. By then, your body is already dehydrated. While we wait we hydrate is key here. Every break you get, take a sip of water.
Signs you may be dehydrated include: If you feel thirsty, drink a glass of water or another non-alcoholic beverage (even if you are not thirsty). If you are thirsty, it's too late. It's important to recognize the signs of dehydration, which include thirst, dry mouth, dizziness upon standing, headache, and muscle cramps. If you have had a fever or if it's very hot outside, be extra careful to drink plenty of fluids.
If you are sick with vomiting or diarrhea, you should drink plenty of fluids to replace those lost. Although it is important to avoid dehydrating illnesses, it's also important to limit fluids during an illness that causes diarrhea. Excessive fluid intake can lead to water intoxication and serious medical problems.
The best bet is to carry a water flask and bring along the type of drink that best fits your needs. The mantra, "while we wait we hydrate" is one to live by, literally.
Conclusion:
In conclusion, staying hydrated is important for your health. Drink plenty of fluids, especially water, every day. Carry a water bottle with you to stay hydrated while on the go. Drink before, during, and after exercise. And lastly, eat foods that contain water to help meet your daily fluid needs.
The main issue with water on the course is that it often comes in single-use plastic bottles. When we make our choices for water, we prefer finding environmentally-friendly packaging. It's not ideal to drink sugary sodas or other sugar based drinks. Though a sugary sports drink may give you a burst, the crash while you're coming down hard off the sugar high is not much fun out on the course and can cramp your style.
FAQ's - While We Wait We Hydrate
What do pro golfers drink to stay hydrated?
Most pro golfers drink water or a sports drink like Gatorade to stay hydrated during their rounds. Some also like to drink coffee or tea to help them stay alert and focused.
How much water should I drink while playing golf?
There's no definitive answer, but you should drink enough to stay hydrated. Depending on the weather, that could be anywhere from a few cups to a gallon or more. It is important to stay hydrated while playing golf. Drink plenty of fluids and take breaks in the shade to cool down and avoid heat exhaustion. Avoid contact with hot surfaces.
How does water affect the skin?
It's no secret that staying hydrated is important for our overall health and wellbeing. But did you know that it's also crucial for healthy skin? That's right, keeping your skin properly hydrated is essential for maintaining its elasticity, preventing dryness and fine lines, and even protecting against sun damage.
What is the best form of hydration for athletes?
There is no one-size-fits-all answer to this question, as the best form of hydration for athletes depends on a number of factors, including the type of sport they are playing, the intensity of play, the weather conditions, and the athlete's individual physiology. However, in general, water is the best form of hydration for athletes, and sports drinks can be beneficial for those who are engaging in strenuous activity for extended periods of time.
What is the pink drink the PGA players drink?
The pink drink is called Powerade and it's a sports drink that helps replenish electrolytes.
Why is transfusion a golf drink?
Transfusion is a golf drink because it is a refreshing and healthy alternative to sugary drinks. It is also low in calories and contains electrolytes that can help replenish lost fluids. Generally made with Vodka, Concord grape juice, lime, and ginger ale. This is a good post game drink.
Bonus Question - What should I eat before playing golf?
You should eat a light meal before playing golf. Some good options include a sandwich, fruit (such as a banana), or yogurt. Avoid eating anything too greasy or fatty, as this can make you feel sluggish.
Remember, while we wait we hydrate!
Thank you for visiting and we hope to see you back soon!